Apple buying land for $304M expansion in Austin, Tex.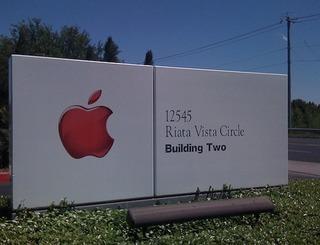 Plans for Apple's $304 million campus expansion in Austin, Tex., are now in motion, as the company recently bought three tracts of land in the city.
The purchase discovered by Austin Business Journal was finalized on June 20, though the exact acreage and the price remain unknown. The deal between Apple and McShane Development Co., LLC, was for three tracts of land in the Milwood Section 20 subdivision near Parmer Lane and Delcour Drive.
The land is adjacent to Apple's current campus in Austin, found at 12545 Riata Vista Circle. The iPhone maker plans to create 3,600 new jobs, doubling the size of its workforce in Texas with the $304 million expansion.
The company's functions in the region are primarily related to customer support, sales and accounting. The state of Texas plans to award Apple $21 million over 10 years through the Texas Enterprise Fund in return for the new jobs and economic stimulus.
The city of Austin has also approved an $8.6 million grant to Apple to expand its offices, while Travis County also granted Apple $5.4 million in tax rebates in return for minimum salary requirements. Apple has pledged an average salary of $35,000 for the bottom 10 percent of its own employees, as well as a minimum of $11-per-hour for contractors.
The bulk of Apple's money will be invested in a $226 million 800,000-square-foot office located in North Austin. There, Apple will have a total of 3,665 new jobs created by 2025.
Local officials initially chose to be aggressive in courting Apple and offering incentives because the company was looking at other potential locations for the facility. It was said that Phoenix, Ariz., was another city Apple was considering.