Tim Cook downplays carrier concerns over high iPhone subsidy costs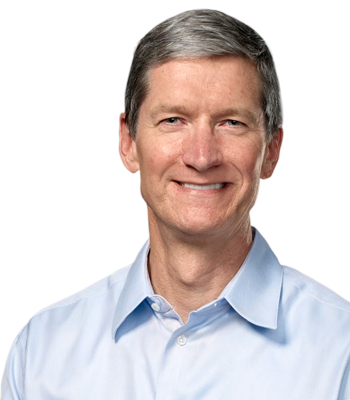 Apple Chief Executive Tim Cook said Tuesday he believes that if his company continues to strive to make the best smartphone in the world, carriers will remain motivated to provide the iPhone to their customers.
Cook's comments came in response to a question during his company's quarterly earnings conference call, in which he was asked about Apple's relationship with its carrier partners. Recently, some carriers have expressed unhappiness with paying for high subsidies associated with the iPhone when compared to competing Android-based smartphones.
"At the end of the day, the carriers want to provide their customers with what their customers want to buy," Cook said Tuesday. "And so the most important thing for Apple by far is to continue making the best products in the world."
The CEO went on to note that the total subsidy that carriers pay is "fairly small" when compared with the monthly payments that carriers collect from wireless subscribers. And in order to provide the iPhone and other smartphones at a subsidized price, carriers lock customers into 24-month contracts to recoup those costs and turn a profit.
Though the iPhone can be had for as little as free with a new two-year contract, the average selling price of the iPhone remains over $600, thanks to those subsidies that carriers offer to bring the cost of the handset down.
But although the iPhone may carry higher subsidy costs than some competing smartphones, Cook noted that the iPhone also has lower churn rates, a term the wireless industry uses to describe the number of customers who leave a carrier in a given time period.
In addition to being more loyal to carriers, iPhone users are also more likely to have a tablet, like an iPad, Cook said. Because of that, he believes that iPhone users will be more likely to adopt the new shared data plans to which wireless providers are transitioning.
Finally, Cook also noted that Apple's engineering teams work closely with carrier partners in an effort to find the most efficient way of handing data. He said he believes the iPhone is the market's most efficient smartphone in terms of data use and bandwidth congestion.
"We're going to focus on making the best product," Cook said, "and I think the carriers will be very motivated to make sure they provide them to the customers."