Blizzard joins Valve in panning Microsoft's Windows 8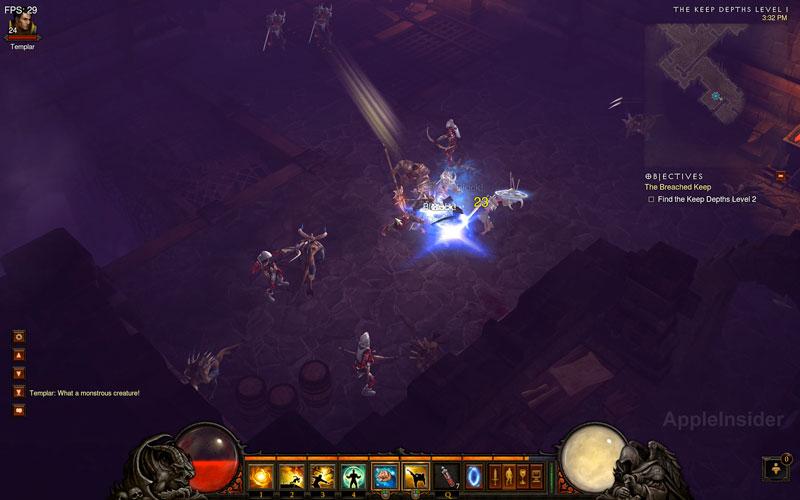 AppleInsider is supported by its audience and may earn commission as an Amazon Associate and affiliate partner on qualifying purchases. These affiliate partnerships do not influence our editorial content.
An executive at Blizzard, the developer of hit games like "World of Warcraft" and "Diablo III," has joined in to deride Microsoft's forthcoming Windows 8 operating system.
Rob Pardo, Blizzard's executive vice president of game design, posted a comment on Twitter this week, highlighted by CVG, in which he said Windows 8 is "not awesome" for his company. Pardo's take was offered in agreement with Valve founder Gabe Newell, who made headlines this week when he predicted Windows 8 will be a "catastrophe."
Both Blizzard and Valve are in unique positions in the gaming world, as each developer offers customers the ability to directly purchase their titles over the Internet. Valve's Steam is a a full game store with its own titles and games from other publishers, while Blizzard's Battle.net offers paid downloads of its own titles, including "Diablo III" and monthly subscriptions to the massively multiplayer online game "World of Warcraft."
Microsoft will be making its own major push in the digital storefront space with the launch of Windows 8. The Windows 8 Store will allow developers to sell their applications, which can be priced from $1.49 to $999.99 and will come with free seven-day trial periods.
Both Valve and Blizzard develop games for Apple's OS X platform, as well as Microsoft's Windows. Neither company, however, sells their titles on Apple's Mac App Store.
Blizzard's "Diablo III" launched on Mac earlier this year.
Both developers now release new game titles on the same day for both Mac and PC. Last year Valve debuted "Portal 2" on the Mac and this year Blizzard launched "Diablo III," while Valve will bring "Counter-Strike: Global Offensive" to OS X on Aug. 21, and Blizzard announced this week that the new "World of Warcraft: Mists of Pandaria" expansion will come to the Mac on Sept. 25.
Valve plans to hedge its bets by developing games for Linux as well as Windows and Mac. Newell said this week he thinks some of the top-tier PC makers will exit the market because "margins will be destroyed for a bunch of people."