Apple predicted to offer $200 unsubsidized iPhone in 2013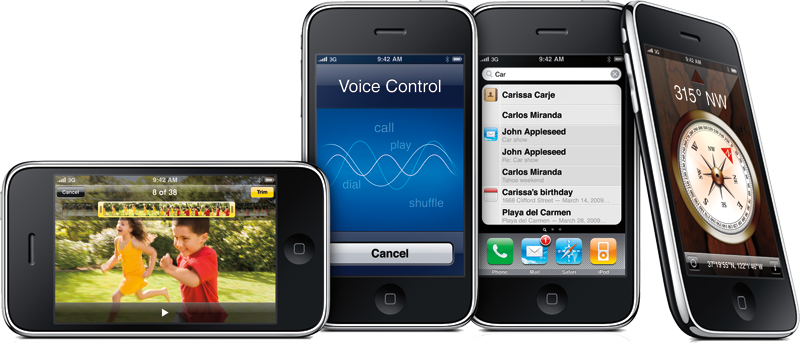 Apple is predicted to drop the price of an existing iPhone to $200 unsubsidized in 2013, accelerating share gains for its smartphone platform in emerging markets.
Analyst Gene Munster with Piper Jaffray expects Apple will likely reduce the price of an existing iPhone to about $200 by September of next year, down considerably from the $375 unsubsidized price at which the company currently sells the 8-gigabyte iPhone 3GS. Such a move would be "important" for the company, he said, as Apple's smartphone market share is currently weakest in emerging markets where the company competes with less expensive Android-based handsets.
Aided by the launch of a cheaper contract-free handset, Munster sees Apple's global smartphone share growing from about 20 percent in calendar year 2012 to 32 percent in 2015.
But a $200 iPhone would also significantly reduce the average selling price of Apple's smartphone, which has maintained an average of $641 since the launch of the iPhone 3G in June of 2008.
If Apple were to begin offering a $200 iPhone in September of 2013, Munster believes that the device would account for as much as a quarter of all iPhone sales. That would result in a gradual decline in the handset's average selling price, projected to fall to $434 by the end of 2015.
A cheaper iPhone could have gross margins closer to the iPad, which are between 23 and 32 percent, according to documents from the Samsung patent infringement trial. That's considerably lower than the iPhone, which has margins between 49 and 58 percent.
"We believe it is becoming increasingly possible for Apple to build the low end iPhone for $130-150, which would suggest a 25-35% gross margin," Munster wrote in a note to investors on Friday. "While some investors may not like the margin dilution from a cheaper iPhone, we believe that view misses the bigger market share picture."
Rumors have persisted for years that Apple could build a smaller, cheaper iPhone model to compete with Android in developing markets. But thus far, Apple has instead opted to continue selling previous-generation iPhone models at a lower cost, which is why the iPhone 3GS, first released in 2009, is still available for purchase today.
Earlier this year, another analyst, Peter Misek with Jefferies, said he was told that Apple had inked an agreement with "a leading distribution and logistics company" to push the iPhone 3GS in prepaid markets around the world. He was led to believe that Apple plans to keep the iPhone 3GS in production to sell contract-free in developing markets for under $300.
Munster, however, didn't go as far as to say that the iPhone 3GS would necessarily be the handset model that Apple would reach a sub-$200 price point with. Instead, he simply said that an "existing iPhone" would likely be available for about $200 unsubsidized in September of 2013.
By late 2013, it's possible that Apple could opt to finally retire the iPhone 3GS, which at that point would be a handset more than four years old. That would likely leave the iPhone 4, first launched in the summer of 2010, to reach the projected price point.