Apple's iPhone 3GS expected to live on for under $300 in developing markets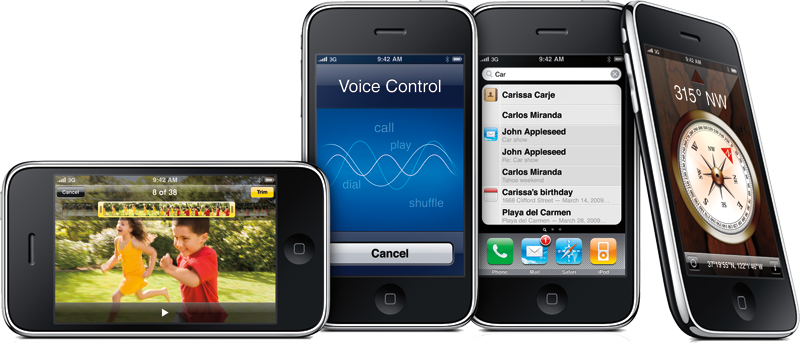 Instead of being discontinued later this year, the iPhone 3GS, first released in 2009, may stay in production for Apple to sell contract-free in developing markets, where prepaid smartphones are popular.
Analyst Peter Misek with Jefferies received word that Apple has inked an agreement with "a leading distribution and logistics company." That new partnership is intended to push the iPhone 3GS in prepaid markets around the world, and expand channels for the iPhone 3GS in developing countries.
Accordingly, Misek believes that Apple is in the process of repricing the iPhone 3GS, which currently costs $375 without a contract. He expects that the third-generation iPhone will be priced between $250 and $300, which would allow someone to buy it with no subsidy for around the cost of an on-contract iPhone 4S.
The iPhone 3GS can currently be had for free with a new two-year service contract in major markets like the U.S. It serves as Apple's entry-level smartphone, while the iPhone 4, first released in 2010, is available for $99 with a carrier subsidy.
Apple is expected to launch its new sixth-generation iPhone this fall. If the company were to continue its current strategy of discounting previous-generation hardware, the iPhone 4S lineup would be reduced to one capacity for $99, while the iPhone 4 would become free with a two-year contract.
With the iPhone 4 replacing the iPhone 3GS as Apple's entry-level smartphone, some might expect that the iPhone 3GS would be an end-of-life product. But based on what Misek has heard, Apple may have other plans to expand iPhone sales in markets where Apple has not yet made a significant impact.
"Emerging markets" have been identified as a potential source of a huge number of untapped customers that present a long-term upside for Apple. One analysis conducted earlier this year found that emerging markets have 14 times as many people between the smartphone friendly ages of 25 and 34 than Western Europe and North America.
One report published earlier this year by The Wall Street Journal declared that cheap Android-based smartphones were "crushing the iPhone" in European countries that have been hit hardest by the debt crisis. In those markets, most consumers don't sign contracts and pay the full, unsubsidized price for smartphones.
Apple Chief Executive Tim Cook said last October that the prepaid market is "very, very important" to his company. He said that was one of the reasons the company continues to sell its entry-level iPhone 3GS, to reach lower price points in both prepaid and postpaid markets.