Apple bid for exclusive TSMC chip supply access denied, report says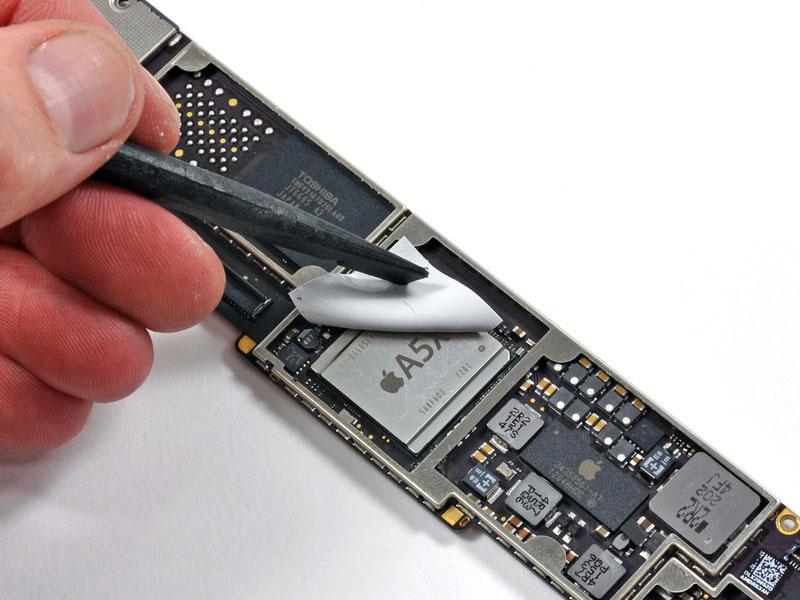 In an attempt to diversify its mobile processor supply chain, Apple reportedly offered Taiwan Semiconductor Manufacturing Co. upwards of $1 billion for dedicated production, but was denied as the chip maker wants to remain agile in a booming smartphone market.
According to people familiar with the situation, TSMC denied separate investment bids from Apple and Qualcomm, both of which wanted the chip maker to dedicate a portion of its production line to making chips for them, reports Bloomberg.
Apple currently sources the A-series chips used in its mobile devices from Samsung, making the two companies strange bedfellows as the Korean electronics giant is one of Apple's biggest competitors in the smartphone industry. Samsung also supplies Apple with displays and other components used in iDevices and MacBooks.
Complicating matters is the outcome of the high-stakes Apple v. Samsung patent trial, which found Samsung to have violated six Apple design and utility patents. The Korean company was hit with over $1 billion in damages and is facing a permanent injunction against eight infringing devices, with a hearing regarding the sales ban scheduled for Dec. 6.
The somewhat rocky relationship may have prompted Apple to seek out an alternate chip maker, however it is likely the company merely wants options as its iPhone and iPad business skyrockets. During Apple's conference call for the third fiscal quarter of 2012, it was revealed that iPad sales grew to 17 million units for the three month period, a 28 percent jump year-to-year. iPhone sales were also strong at 26 million units, representing a 28 percent boost from the year-ago quarter.
The Samsung-manufactured A5X processor as seen in Apple's third-generation iPad. | Source: iFixit
In a statement to investors last month, TSMC Chairman Morris Chang said he was willing to devote one or two factories to a single customer, however it appears the company is either not yet ready to take that step or feels Apple and Qualcomm's bids were too low.
As the world's largest custom chip maker, TSMC isn't in need of investments and doesn't want to sell part of itself, said CFO Lora Ho. Dedicating one fabrication facility to a single product or customer would be risky, as the plant could become a burden if the client or technology changes. Currently on the company's client list are industry heavyweights like Qualcomm, Broadcom and Nvidia.
"You have to be careful. Once that product migrates, what are going to do with that dedicated fab?" Ho said. "We would like to keep the flexibility."
It was reported in March that TSMC components would see a greater presence in future iDevices, as the Taiwan-based company was tapped to manufacture power management chips for Dialog Semiconductor to be used in future iPhones and iPads. TSMC already supplies Apple with iPhone and iPad ICs through foundry services for Broadcom, CSR, Cirrus Logic and Qualcomm.
Last September, Apple reportedly signed a foundry agreement to use TSMC's 28nm and 20nm processes to build upcoming A-series chips, following rumors that the company had produced a trial batch of the next-generation A6 processor.