Apple's new iMac expected to be redesigned without Retina display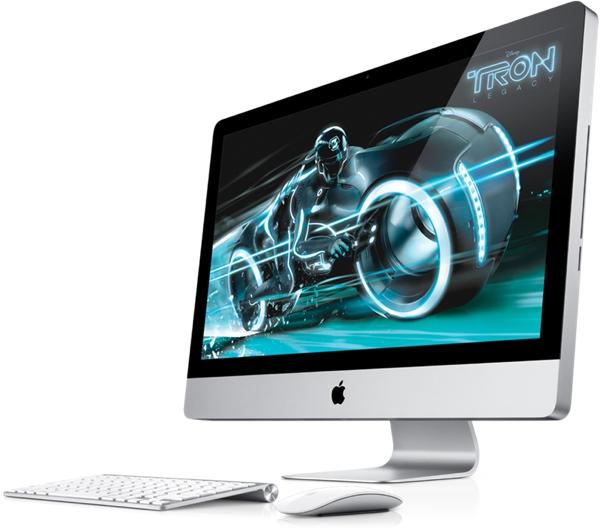 Apple's iMac will reportedly receive a hardware redesign before the end of the year, but the desktop won't receive a high-resolution Retina display.
Two new iMac models in sizes 21.5 and 27 inches were detailed on Friday by analyst Ming-Chi Kuo of KGI Securities as two of the eight new products Apple is reportedly preparing to release this fall. Kuo, who has a reliable track record, believes the new 21.5-inch iMac will debut in September, while a larger 27-inch iMac is expected to debut in late October.
According to Kuo, the new iMac will not feature a Retina display this year, but he expects the new Macs to "still prove attractive to consumers." Interest in the new models, beyond the anticipated Ivy Bridge processors, will come from what Kuo said will be a "brand new design."
Display quality on the new iMacs will reportedly be improved with a new "full-lamination process," attaching the display panel to the protective cover glass.
This new production method apparently comes at a cost, though: According to Kuo, the larger 27-inch iMac has a lower yield rate with the new full-lamination method. That's why he expects the 27-inch iMac to debut 6 to 8 weeks after the 21.5-inch model.
Another big seller in the holiday season, Kuo believes, will be the new 13-inch MacBook Pro with Retina display. He has predicted that Apple will aggressively price the new MacBook Pro under $1,300, which will help drive strong demand at launch.
Kuo's predictions call for Apple to ship nearly 1.5 million iMac units in the fourth quarter of calendar 2012. With all other Mac models thrown into the mix, he believes Apple will ship a total of 5.5 million units in the holiday shopping quarter.
If Apple can achieve that number, it would likely ensure a new sales record for the company. Apple's previous best quarter for Macs came in the holiday season of 2011, when the company sold 5.2 million Macs in a three-month span.