Google debuts standalone YouTube app ahead of iOS 6 launch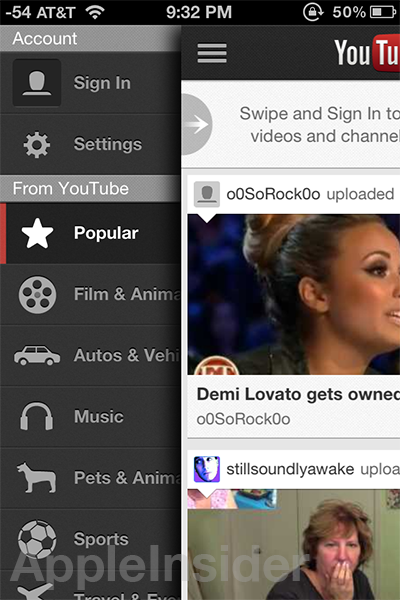 AppleInsider may earn an affiliate commission on purchases made through links on our site.
Coming one day before Apple is expected to announce a next-generation iPhone running iOS 6, which will no longer include a built-in version of YouTube, Google on Tuesday rolled out a standalone version of the app giving iPhone and iPod touch users access to the ubiquitous online video sharing portal. Apple's iPad is not yet supported.
The move is meant to maintain Google's presence in iOS after Apple announced in August that it would no longer be distributing YouTube as part of the base set of apps pre-installed on iDevices.
Google added a number of features borrowed from both the native Android app and the mobile web browser version, including a YouTube channel guide and more robust sharing options through Facebook, Google+, email and more.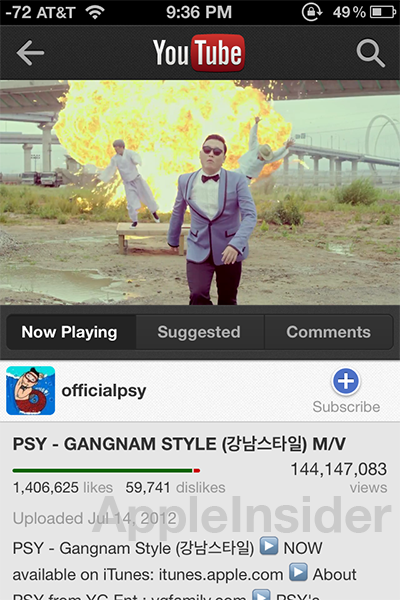 Source: officialpsy YouTube channel
Search results have also been expanded to include "tens of thousands more videos" not offered by the comparatively bare-boned app currently shipping with iOS 5. The app's interface has also changed, being more akin to what see in the mobile web browser client, except with fast gesture-based controls.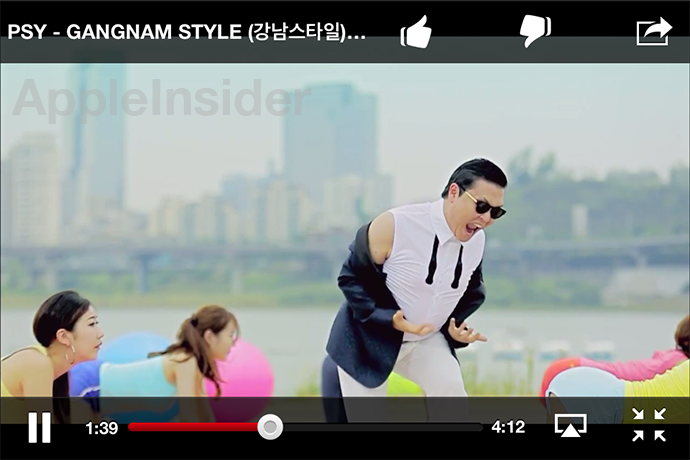 Because the new app is built in-house by YouTube, it is no longer subject to Apple-enforced restrictions, meaning ads are now fair game.
As of this writing, the YouTube app is built for iPhone and iPod touch, though Google said it is working on a version optimized for the iPad to be released "in the coming months."
Google's new YouTube app weighs in at 7.5 MB and can be found in the App Store as a free download.