Google reportedly planning to launch $99 Nexus 7 by end of 2012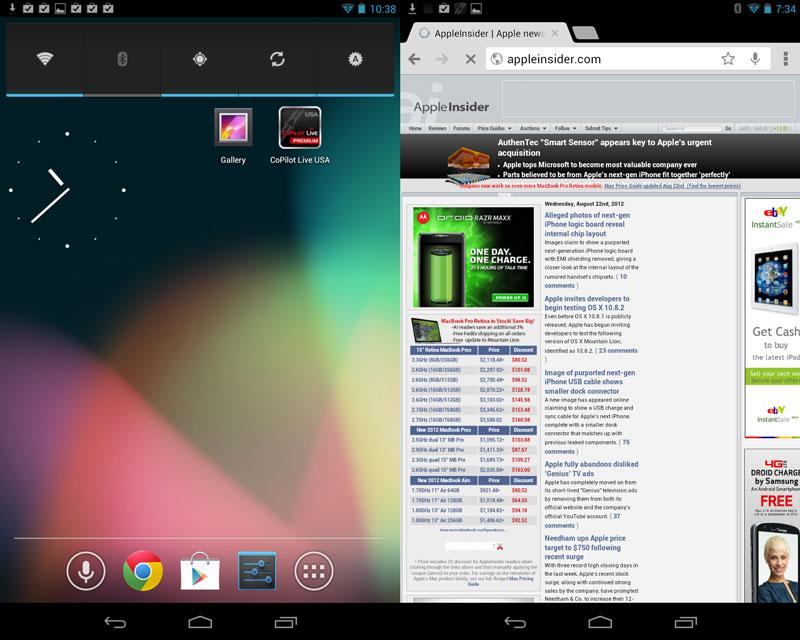 The race to offer the lowest-priced tablet on the market is rumored to reach a new level later this year, with Google reportedly planning to release a $99 Nexus 7 tablet.
Google is said to be working with Asustek on two new versions of its Nexus 7 tablet, according to DigiTimes. The new models are expected to be thinner and will utilize panels made by HannStar display, sources told the industry publication.
"One of the models will be priced at US$199 while the other will be priced at US$99, and both models are expected to hit markets by the end of 2012," the report said.
Google's rumored sub-$100 tablet is said to be in anticipation of Apple's so-called "iPad mini." The company is expected to hold an event in October to introduce a new, smaller 7.85-inch iPad model.
If Google does release a new, less expensive Nexus 7 model this year, its debut would come only a few months after the launch of the $199 8-gigabyte Nexus 7. Google's low-priced tablet was seen as a response to the Amazon Kindle Fire, which reached that same price point last year while forking the open-source Android operating system to create Amazon's own separate platform.
Amazon responded to the Nexus 7 by undercutting its price with a new low-end model for $159 which debuted earlier this month. The expanded Kindle Fire lineup goes as high as the $499 price point with an "HD" model that features integrated 4G LTE support and offers $50/year, 250-megabyte-per-month data plans.
Just this week, Barnes & Noble also made a bigger push into the tablet space dominated by Apple's iPad as it introduced a new 9-inch Nook HD+. That device will be priced at $269 for a 16-gigabyte model, while the 7-inch Nook HD will cost $199 for an 8-gigabyte model.