Apple iPhone 5 to launch on regional U.S. carriers on Friday, some offering discounts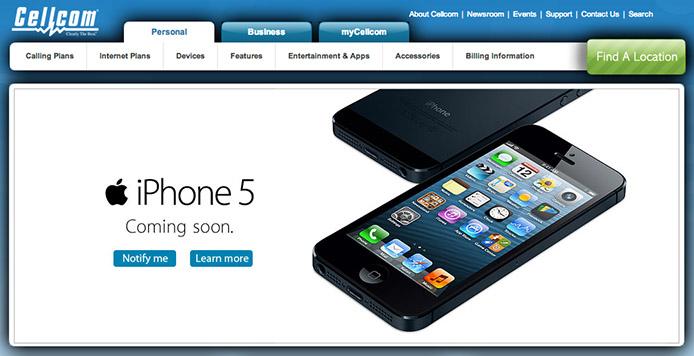 One week after the iPhone 5 released on Sept. 21, regional wireless operators in the U.S. will begin selling Apple's latest smartphone, with some carriers offering special incentives like $50 price cuts to lure customers.
Regional carriers regional Cellcom, nTelos, Appalachian Wireless, C Spire, GCI and Cricket Communications will be starting sales of the iPhone 5 after the nation's largest providers launched the device last week, reports PC Mag.
A number of the smaller cellular companies, including Cellcom, nTelos, and Appalachian, will be cutting $50 off the normal retail price, bringing on-contract buys to $149 for the 16GB version, $249 for the 32GB unit and $349 for the largest 64GB model. Cricket will be offering the iPhone 5 without a contract for $499.99 and up. C Spire and GCI have yet to release their prices.
"We've seen the anticipation for iPhone 5 grow and are excited to soon offer our customers this fantastic phone on our network," said Cellcom CEO Pat Riordan.
With the introduction of the new handset, last year's iPhone 4S and the legacy iPhone 4 will each get sizable discounts, and some regional carriers are extending the $50 price cut to these handsets as well. The small operators will also be offering the iPhone 4 for free, using the same business model as the nation's top three carriers.