Publishing firm Future made $8 million in one year from Apple's Newsstand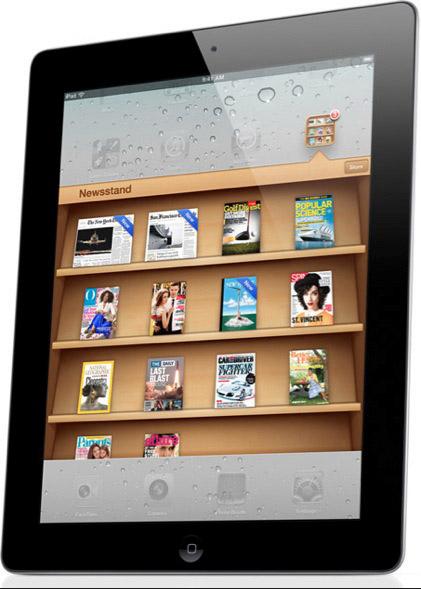 Future, a magazine publisher based in the UK, is planning on building out its existing digital distribution model, which has already garnered the company about $8 million over the past year.
It appears that Future's success in the digital realm is in great part thanks to Apple's iTunes Newsstand, the iOS app that allows users to purchase, organize and store digital publications all in one place.
According to PaidContent, Future, one of the first companies to adopt the service when it launched with iOS 5 in 2011, announced the rise in profits on Thursday at an interim trading update.
"Sales of digital editions on Apple devices have passed £5 million ($8 million) in the period since the Apple Newsstand was launched in October 2011," Future reported.
Among the magazines published by the firm are PC Gamer, popular tech serial T3 and Apple-centric MacLife, the hard copy versions of which have been in print for years. Before Newsstand's release, Future's digital presence was limited to web portals TechRadar, BikeRadar and GamesRadar.
"In March, we were at over 12 million (free) container app downloads, had five million people signed up for marketing messages, which is a lot, and way past half a million sales," said Future CEO Mark Wood.
In order to leverage Newsstand, Future built FutureFolio, a specialized software suite which aids in the design of interactive magazines, which the company is now trying to license to competitors.
Future is not the first company to see significant gains after using Newsstand. Less than one month after the service launched, Condé Nast reported a 268 percent surge in subscriptions while Popular Science + saw similar growth.