Purported 'iPad mini' parts show front & back panels, LCD, nano-SIM tray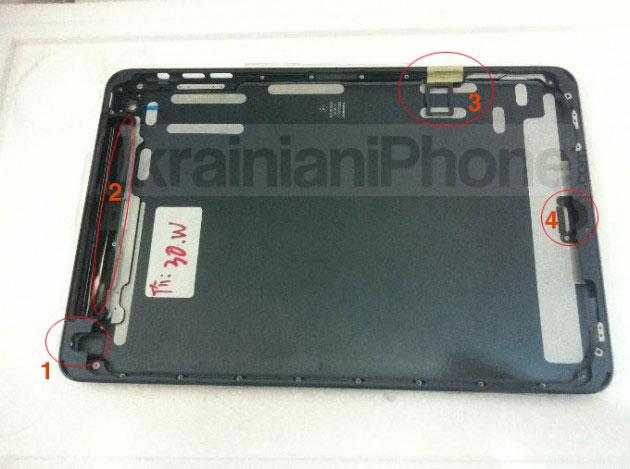 A collection of photos claim to show a number of parts from Apple's anticipated smaller iPad, including the front and back panels with a space for a nano-SIM tray, as well as the LCD display.
The pictures, published on Monday by UkranianiPhone.com, suggest the headphone jack will remain on the top of the device like in the current full-size iPad, and will not be moved to the bottom as it was done with the iPhone 5. The bottom of the device is also shown to have a space for Apple's new, smaller Lightning connector.
The alleged iPad mini parts are particularly noteworthy because components from the rumored device have not surfaced frequently ahead of its anticipated debut. Instead, most images online have been of mockups that purport to show what the final design of the product will be.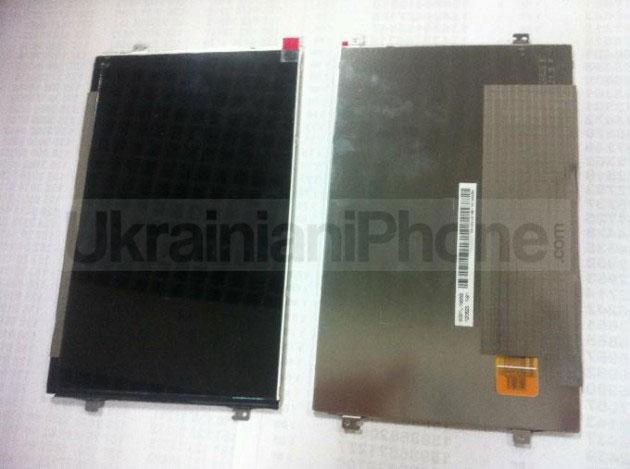 The rear panel of the iPad mini also includes a nano-SIM tray, which would suggest that the device will come in a model capable of connecting to cellular data networks. Apple's full-size iPad has a 4G LTE model that carries a $130 premium, but the iPod touch does not have a cellular version.
The alleged iPad mini front panel shows the thin side bezel that was previously rumored, and also space for a home button and a forward-facing FaceTime camera. The front panel is white, suggesting the device will come in both black and white varieties.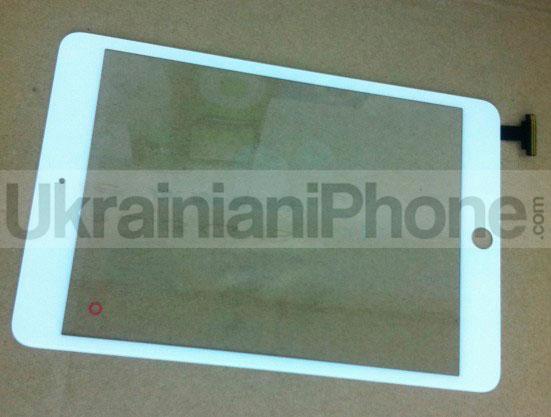 Finally, another picture of the rear of the device is in black, with the Apple logo and simply the name "iPad" with no mention of rumored names "mini" or "Air." In the top left corner is a space for a rear-facing iSight camera.