Second-generation Nest brings slimmer design, more functionality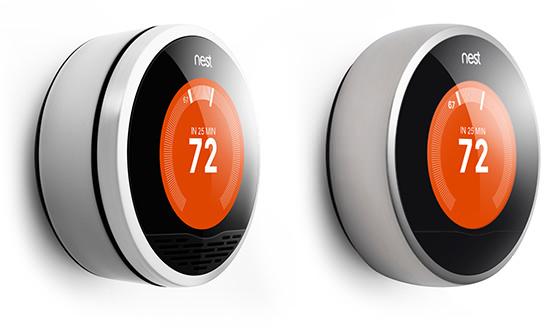 Former Apple executive Tony Fadell on Tuesday introduced the second iteration of his company's Nest Learning Thermostat, touting a 20 percent size reduction and enhanced heating and cooling functions.
In a post to Nest's blog, Fadell detailed the second-generation thermostat's features such as new hardware and software, wider compatibility, more apps and a refreshed design. Along with the device's debut, the company is rolling out version 3.0 of its Nest software for existing owners.
As far as hardware is concerned, the second-generation Nest brings a revamped wiring layout with compatibility for two stage cooling and dual fuel systems, emergency heat, and whole-home humidifiers and dehumidifiers. The unit's face is now a one-piece "lens," doing away with the original device's sensor grill.
Carried over from the first-generation product is Wi-Fi connectivity, programmable functions based on usage patterns and remote control over wireless via supported apps.
Just as in the first version, Fadell, also known as the "grandfather of the iPod," designed the new Nest with an aluminum enclosure and easy-to-use interface.
The second-generation Nest Learning Thermostat comes in at $249 and is available for pre-order through the company's online store.