Google's next Nexus phone to be built by LG, unveiled this month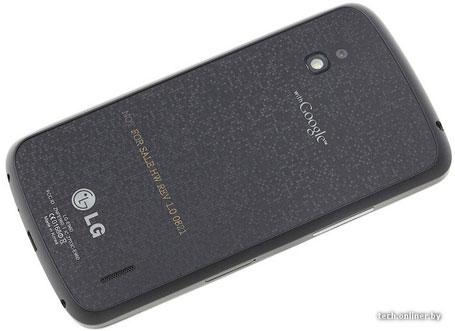 AppleInsider is supported by its audience and may earn commission as an Amazon Associate and affiliate partner on qualifying purchases. These affiliate partnerships do not influence our editorial content.
Google this month is set to show off its next flagship Nexus handset, which will reportedly be based on LG's existing Optimus G smartphone.
Details of the new handset were reported on Thursday by Bloomberg. The partnership would make LG the third manufacturer to build a "pure Google" phone for the search giant that will run the stock Android operating system without any extra software or user interface skins.
Belarusian website Onliner even posted photos of what is claimed to be the final product, dubbed the LG E960 featuring the logos of both LG and Google on the back of the device. The device is rumored to have a 4.7-inch 1,280-by-768-pixel display powered by a quad-core Snapdragon S4 processor and 2 gigabytes of RAM.
The device is expected to be unveiled by Google at an event on Oct. 29. The new Nexus handset will compete directly with Apple's iPhone 5, which debuted last month.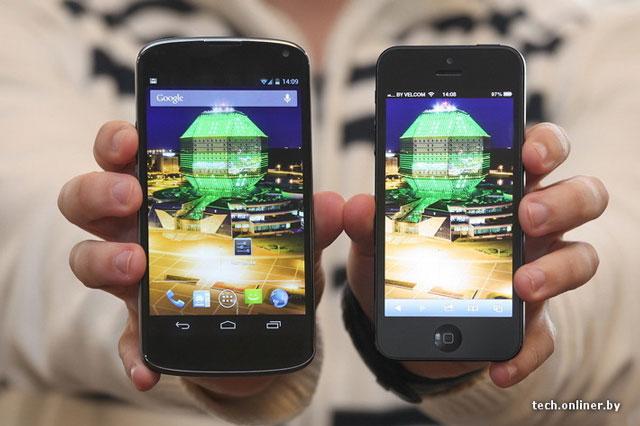 The expected launch of a new Nexus phone comes as Google's previous Nexus handset just won a reversal of a ban on sales. The Samsung Galaxy Nexus, which debuted last November, was barred from sale in June for violating patents owned by Apple, but that decision was overturned on Thursday.
In addition to Samsung, Google has also previously partnered with HTC to build Nexus handsets. Google's Nexus devices are sold to users with stock Android installed, but are also intended to serve as reference designs for other Android handset makers to emulate.
While Google's Nexus devices usually gain considerable buzz in the electronics community, that has failed so far to translate to actual sales to end users. Samsung revealed as part of its patent dispute with Apple that it only sold about 500,000 Nexus S phones in the U.S. between the device's launch in December of 2010 and the court filing in June of 2011.
Google also partnered with Asus on a 7-inch tablet that it launched this summer named the Nexus 7. The $199 device runs Android 4.1 Jelly Bean and is aimed at taking on Amazon's low-priced Kindle Fire tablet lineup.