Apple wins injunction against Samsung Galaxy Nexus smartphone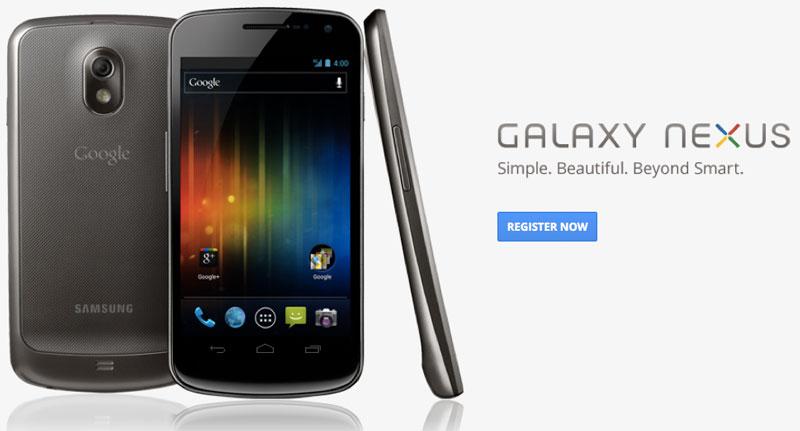 Judge Lucy Koh on Friday granted Apple an injunction against Samsung's Galaxy Nexus phone with the ruling coming on the heels of an identical decision to block sales of the South Korean company's Galaxy Tab 10.1.
A tweet and report from Dan Levine of Reuters confirmed the California court's judgment to grant Apple's request of a preliminary injunction against the Samsung handset with the U.S. sales ban to go into effect once the iPhone maker posts a nearly $96 million bond.
In handing down her ruling, Judge Koh cited U.S Patent No. U.S. Patent No. 8,086,604 regarding Siri voice commands and unified search functionality first levied against the Google and Samsung flagship handset by Apple in February.
"Apple has articulated a plausible theory of irreparable harm" due to "long-term loss of market share and losses of downstream sales," Judge Koh said.
The iPhone maker first filed for a preliminary injunction against Samsung's Galaxy Nexus in February on the back of four U.S. patents:
The Galaxy Nexus is Google's flagship Android handset and was created in a joint project with the company and the world's largest Android phone maker Samsung. While the device has been supplanted by more advanced offerings, including Samsung's own Galaxy S III, the Galaxy Nexus remains an important piece of Google's Android ecosystem as it is part of the search giant's family of products created in collaboration with major hardware manufacturers. Recently the Nexus line was expanded with the Asus-made Nexus 7 tablet and Nexus Q media streamer.
Once Apple posts the necessary bond to cover damages should the injunction later be found unjust, the sales ban will go into effect.
Apple spokesperson Kristin Huguet echoed the company's previous stance regarding Samsung's alleged copying of the iPhone and iPad's "look and feel." Samsung did not release a statement.