Apple retail chief John Browett confirms future Shenzhen Apple Store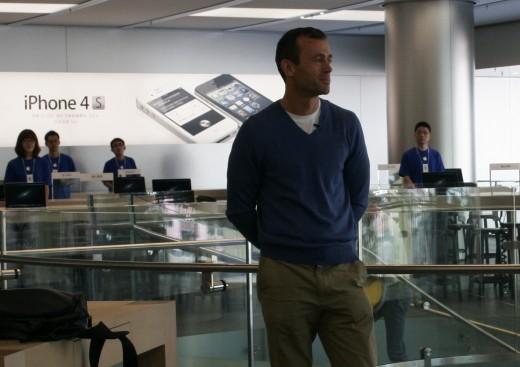 AppleInsider may earn an affiliate commission on purchases made through links on our site.
In guiding a tour of Apple's soon-to-open Wangfujing retail location, the company's senior vice president of retail John Browett confirmed a fourth Chinese store is being built in Shenzhen, where Foxconn and other manufacturing partners operate fabrication plants.
During Thursday's small media preview, Browett described Apple's commitment to the China, a developing market seen as an integral player in the company's continued growth, reports The Next Web.
"Who could have believed what happened in China in 25 years, let alone what's happened with Apple," Browett said, referring to the first time he visited the country in 1986.
He went on to laud the Wangfujing Apple Store, saying he believes it to be the best store the Cupertino-based company has built in Asia. The new location is Apple's largest brick-and-mortar retail outlet in the region, and stands three stories tall at the corner of a building in Beijing's historic Wangfujing Street.
Apple's newest storefront is set to open this weekend and will reportedly be staffed by 300 people, adding to the existing 500 Beijing Apple Store employees currently working at the company's Sanlitun and Xidan locations.
Browett officially announced that yet another Chinese Apple outlet will be opening in Shenzhen, confirming rumors in June that claimed the company was on the verge of expanding into the area.
The retail chief also said more stores are being planned for China, though fell short of giving specifics.