Microsoft reveals strong pre-sales of Windows 8 in quarterly earnings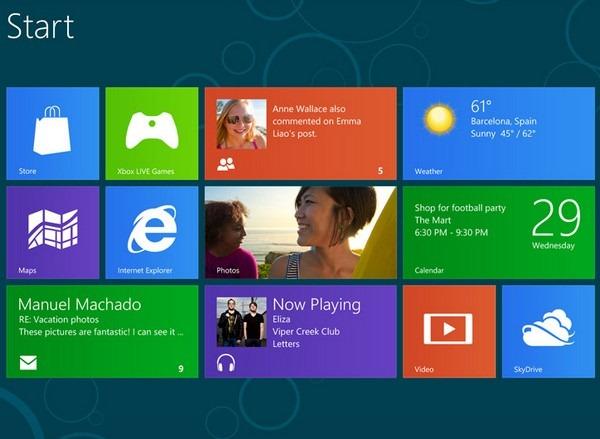 AppleInsider is supported by its audience and may earn commission as an Amazon Associate and affiliate partner on qualifying purchases. These affiliate partnerships do not influence our editorial content.
Sales of Windows PCs plunged ahead of the forthcoming release of Windows 8, but Microsoft saw strong pre-sales for its next-generation operating system ahead of its Oct. 26 launch.
Though sales through Microsoft's Windows division were down by a third in the most recent quarter, the Redmond, Wash., software giant saw $783 million in pre-sales for Windows 8. That's a number 40 percent higher than comparable pre-sales for its predecessor, Windows 7, InformationWeek noted on Friday.
The 33 percent decline in revenue in Microsoft's Windows division did not include pre-sales of Windows 8, as that revenue was deferred to the launch quarter. It also did not include sales of Windows 7 PCs that are eligible for a $15 upgrade to Windows 8, which amounted to another $384 million in deferred revenue.
However, Microsoft did note that "competitive pressures" in the market also contributed to a decline in the previous quarter. Sales of traditional PCs have been greatly affected by the popularity of Apple's iPad.
"The launch of Windows 8 is the beginning of a new era at Microsoft," said Microsoft CEO Steve Ballmer. "Investments we've made over a number of years are now coming together to create a future of exceptional devices and services, with tremendous opportunity for our customers, developers, and partners."
With Windows 8 pre-sales reaching nearly $800 million, the new operating system has seen pre-sales 40 percent higher than Windows 7, which launched in late 2009. The company plans to spend $1 billion to advertise its fall product lineup including Windows 8 and the new Surface tablet running Windows RT, a version of Windows 8 compatible with low-power ARM processors.
"We're incredibly excited to be approaching general availability of Windows 8 and Windows RT," said Kevin Turner, Microsoft chief operating officer. "We've already certified more than 1,000 systems for Windows 8 from our hardware partners, ranging from the smallest tablets and convertibles to touch-enabled ultrabooks and all-in-ones to the most powerful desktop computers."
Earlier this year, Apple launched its own Mac operating system upgrade in the form of Mountain Lion. OS X 10.8 comes preinstalled on all new Macs, while existing Mac users can upgrade via the Mac App Store.
Apple sold 3 million upgrades to Mountain Lion in its first four days of availability in July. In September, the company revealed that total upgrades had reached 7 million in less than two months.