Advanced software helps iPad mini ignore unintended touches near bezel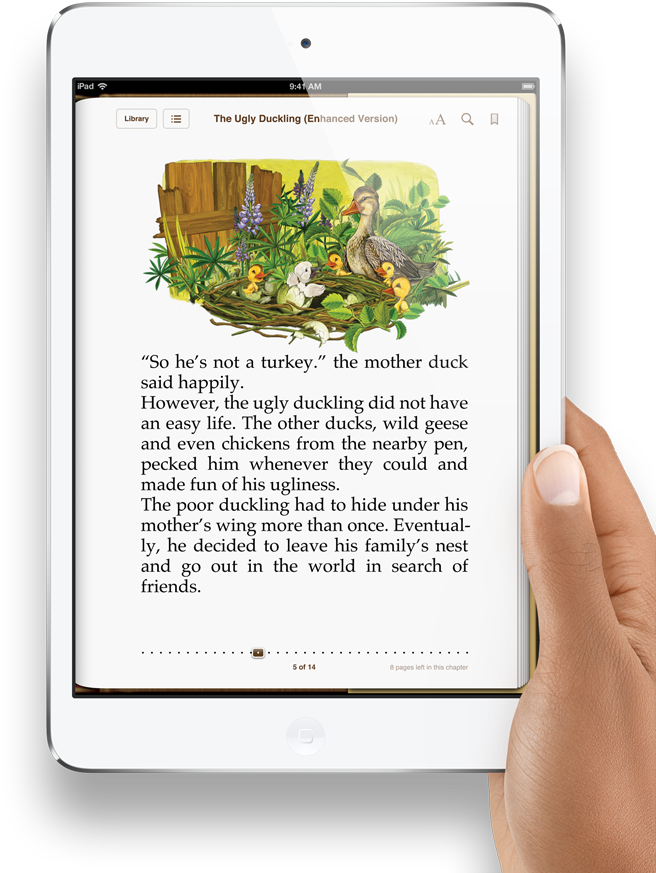 When Apple announced the iPad mini on Tuesday, it made special note of the thin bezel surrounding the device's 7.9-inch screen, a design feature that caused some concern as it may welcome inadvertent touch events during one-handed use.
In order to deal with the thinner bezels, Apple is employing advanced touchscreen software that ignores unintended touch events, such as hitting the side of the display when reading an e-book.
Where the 9.7-inch iPad uses symmetrical bezels around its edges, the iPad mini boasts a design more akin to an iPhone or iPod, with large bezels at the top and bottom of the device and thin bezels flanking the screen. It is thought that Apple needed to enlarge the space above and below the display in order to fit the front-facing FaceTime HD camera and home button.
From Apple's iPad mini webpage:
For iPad mini, we reduced the width of the bezels on two sides of the display. So although the screen is smaller, it's even more prominent. Rethinking the screen meant we also had to rethink the software behind it. iPad mini intelligently recognizes whether your thumb is simply resting on the display or whether you're intentionally interacting with it. It's the kind of detail you'll notice — by not noticing it.
It is unclear how the touchscreen heuristics work, or if they are effective, but Apple seems confident in its software-based solution.