Jony Ive's minimalist designs could reshape the future of iOS, OS X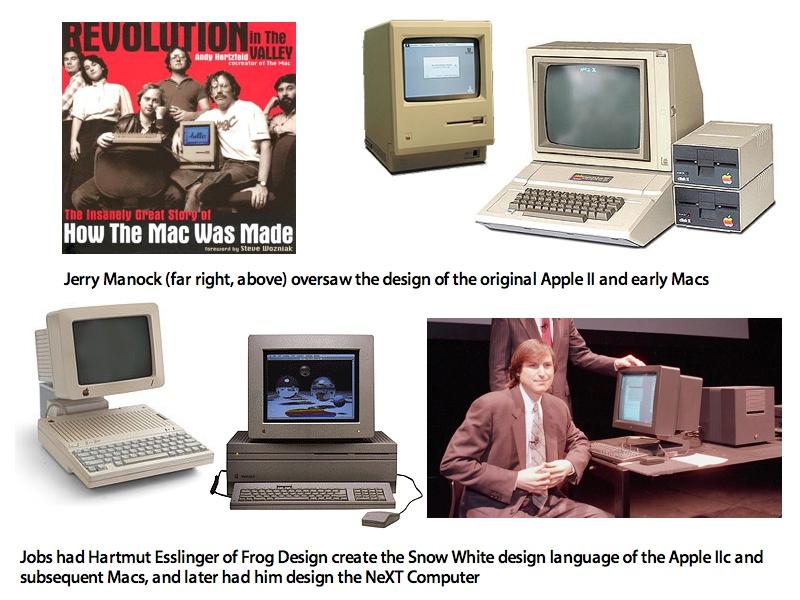 Apple's chief executive Tim Cook announced a new role for Jonathan Ive, the company's senior vice president of industrial design: taking the lead in directing the design of the company's software, too.
Apple has always been strong on design
Apple quickly became associated with innovative design in computers, often to the point of being criticized for putting too much attention into minor details. Steve Jobs' infatuation with well designed products was reflected in the Apple II line and Lisa, but increasingly so in the 1984 Macintosh, which Jobs wanted to be as elegant and easy to use as a Cuisinart food processor.
Jobs consulted with designer Jerry Manock in 1977, soon after founding Apple, and hired him to build the Apple Industrial Design Group tasked with developing iconic designs for Apple's computers.
Apple continued to pursue design as an important ingredient in its products, initially working with famous designers (including Hartmut Esslinger of Frog Design) to develop the Apple Iic "Snow White" industrial design language, followed by Platinum. The designs reflected the parallel lines of the original Macintosh user interface. After Jobs was pushed out of Apple to launch NeXT in the mid 80s, he also hired Frog to develop the iconic design of the NeXT Computer.
But the culture of design was also retained at Apple. In the late 80s, Apple's director of industrial design Robert Brunner worked with Sony to develop the 1991 PowerBook notebook, which radically rethought the design of portable systems, placing the keyboard next to the screen while leaving space for a trackball centered in a broad wrist rest in front of it, a layout that was briefly scorned as odd before the rest of the industry copied it.
At the same time, Apple developed the Newton Message Pad as world's first mainstream tablet system, combining industrial design with new "soup" software development concepts, the design of ARM as an entirely new mobile chip architecture, and the company's operating system savvy to build a beautiful, functional product, even if it was too expensive to gain much traction.

In 2007, Brunner, who ran Apple's design group from 1987 through 1996, gave a presentation at the Computer History Museum where he described three efforts to recruit Ive to work at Apple. He was finally successful in 1992. Ive's first task was to tweak the design of the original Message Pad.
Ive struck by Apple's design focus
It was Apple's international reputation for advanced design that attracted Ive. In a 2007 interview with the Design Museum, Ive related, "I went through college having a real problem with computers. I was convinced that I was technically inept, which was frustrating as I wanted to use computers to help me with various aspects of my design.
"Right at the end of my time at college I discovered the Mac. I remember being astounded at just how much better it was than anything else I had tried to use. I was struck by the care taken with the whole user experience. I had a sense of connection via the object with the designers.
"I started to learn more about the company, how it had been founded, its values and its structure. The more I learnt about this cheeky almost rebellious company the more it appealed to me, as it unapologetically pointed to an alternative in a complacent and creatively bankrupt industry. Apple stood for something and had a reason for being that wasn't just about making money."
In 1992, Ive joined Apple, first as a consultant and then as a full time employee. Ive described being frustrated in working as a consultant to the company, saying that it "made it difficult to have a profound impact on product plans and to truly innovate. By the time you had accepted a commission so many of the critical decisions had already been made. Increasingly I had also come to believe that to do something fundamentally new requires dramatic change from many parts of an organization."
But as Ive began working at Apple, the company was falling into decline. Ive stated that "Apple had started trying to compete to an agenda set by an industry that had never shared its goals. While as a designer I was certainly closer to where the decisions were being made, but I was only marginally more effective or influential than I had been as a consultant."
Jobs struck by Ive's design focus
In 1996, when Jobs returned to Apple, Ive noted that Jobs "reestablished the core values he had established at the beginning," adding that "Apple again pursued a direction which was clear and different from any other companies. Design and innovation formed an important part of this new direction."
But design at Apple wasn't just handed down by expert designers. While often credited with creating Apple's unique designs, Ive himself had credited his accomplishments to the culture of Apple that has supported a design-centric focus.
"Not only is it critical that the leadership of a company clearly understands its products and the role of design," Ive said, "but that the development, marketing and sales teams are also equally committed to the same goals. More than ever I am aware that what we have achieved with design is massively reliant on the commitment of lots of different teams to solve the same problems and on their sharing the same goals.
"I like being part of something that is bigger than design. There is a loyalty that I have for Apple and a belief that this company has an impact beyond design which feels important. I also have a sense of being accountable as we really live, sometimes pretty painfully with the consequences of what we do."
Speaking specifically of his design team, Ive added, "We have assembled a heavenly design team. By keeping the core team small and investing significantly in tools and process we can work with a level of collaboration that seems particularly rare. Our physical environment reflects and enables that collaborative approach. The large open studio and massive sound system support a number of communal design areas. We have little exclusively personal space. In fact, the memory of how we work will endure beyond the products of our work."
14 years of design
In 1998, in the second year of Jobs's remaking of Apple, Ive was named the company's vice-president of industrial design. He also launched his all new design of the iMac, which completely rethought the personal computer on a number of levels. It was simple, easy to set up ("there is no step three!" mused Jeff Goldblum) and incredibly distinctive. Like the PowerBook from eight years prior, the tech industry first complained about its translucent plastics and use of the then-unproven USB, then rapidly began copying it.
Ive's new Titanium PowerBook also helped to shift Apple's perception from being purely a design tool for artists to a more universal appeal. The success of the iMac and new PowerBooks helped to fund Jobs' efforts to replace the aging "Classic Mac OS," an embedded design that hadn't changed much since the late 80s, with the more advanced and sophisticated NeXT platform. Jobs even commissioned a change in the Mac's software look, dubbed "Aqua," to reflect the translucent plastics of the company's computers.
But as Apple struggled to retool NeXTSTEP to be what would become "OS X," Apple's resurgence was also hit with the 2000 dotcom recession, which hit the company hard, given the revenues that had been funneling in from liberally outfitted new tech companies that loved Apple's design.
A particular victim of economic downturn was Ive's G4 Cube, an elegant product that was overpriced and delivered only moderate performance. The next year, Apple released Ive's novel iPod design, which helped the company find new audiences among Windows PC users. It was followed by the 2002 igloo iMac, which reached perhaps the apex of Apple's fanciful design phase.
Starting with minimal new 12 and 17 inch Aluminum PowerBooks in 2003, Ive's design team at Apple began churning out simple, elegant designs that were immediately recognizable as Apple's. Ive followed with a new Power Mac (now Mac Pro) case, a slim new Mac mini, a series of new iPods, the new design of the MacBook Air, the iPhone and most recent the iPad, Apple's most successful personal computer ever.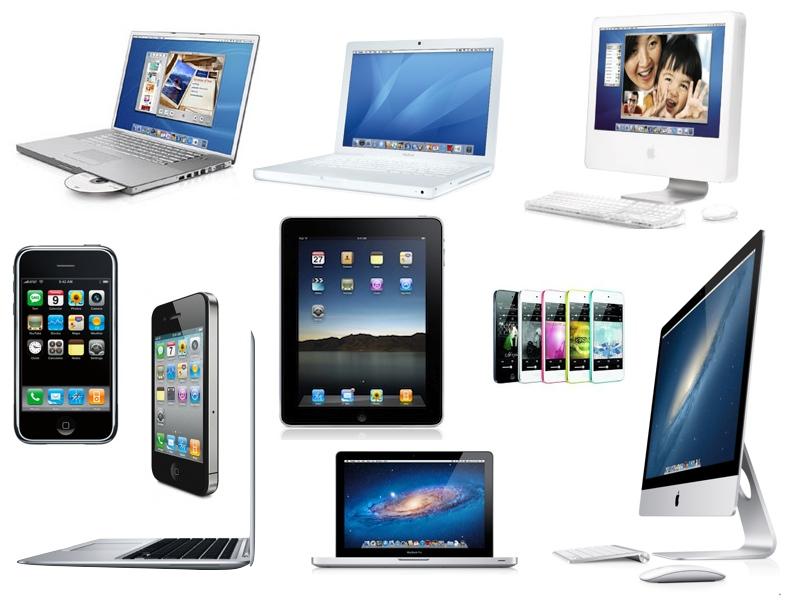 Taking on Human Interface design
This week, Cook announced that "Ive will provide leadership and direction for Human Interface (HI) across the company in addition to his role as the leader of Industrial Design. His incredible design aesthetic has been the driving force behind the look and feel of Apple's products for more than a decade."
That gives Ive and his design team a broader focus, one that has been widely interpreted to mean a replacement of various fiefdoms of design at Apple that haven't always synched up well. The most obvious has been heavily ornamented user interface concepts created by Scott Forstall, another rising star cultivated by Jobs. Forstall's design of the Aqua language reflected Apple's 1998 iMac, but it stuck around a lot longer.
Prior to and lasting longer than Aqua, Jobs also supported a "Brushed Metal" appearance, first for QuickTime, then for a variety of Mac apps, including iTunes and the Finder. Apple harmonized some of its various incongruous elements with the Unified appearance in 2005's OS X 10.4 Tiger and its 10.5 Leopard successor. But the company has continued to experiment with user interface ideas, introducing new ideas, then expanding upon or abandoning them in successive releases.
In addition to OS X, Apple also launched iOS with its own, unique mobile and touch-optimized interface. Many of its concepts have been brought "back to the Mac" in an effort to simplify and mainstream the company's desktop platform, and to bring more cohesion between the two.
Apple's apps need a design leader
Besides OS X and iOS, however, Apple has also acquired or developed a series of iLife, iWork and Pro Apps, each of which has launched or tweaked user interface conventions. After acquiring Logic, for example, Apple carried forward its PC-centric interface for multiple releases before giving it a more Mac-like appearance.
Apple has also delegated Pro App design to software leaders, a notable example being Randy Ubillos, who developed the basis of Final Cut Pro, originally at Macromedia. At Apple, Ubillos revamped Final Cut and a series of supporting apps, then redesigned iMovie to be easier to use.
Much like iOS's influence on the Mac, Ubillos then led Jobs' directive to overhaul Final Cut Pro to target Apple's primary users, a design decision that ruffled the feathers of editors accustomed to how the software already worked. Ubillos has also designed mobile versions of Apple's Pro Apps.
However, there are many cases where faster moving apps, platforms and initiatives continue at a rapid pace (such as iTunes) while other products in Apple's portfolio get less attention, and fall by the side (such as most of the other free apps bundled with OS X). At the same time, the company has also incited criticism by simply moving to new concepts too fast, or decisively adopting designs a lot of people simply don't like.
In particular, Apple's recent fixation with giving apps fancy stitched leather and woodgrain trim details has generated contempt among its critics.
In the future, Apple's software design won't just be a collection of human interface guidelines that defined the original Macintosh experience. Apple has also introduced a series of touch gestures on both iOS and OS X, and launched Siri as a voice-based alternative to navigating iOS by touch.
Ive's task of directing the human interface design direction for Apple's future products involves a lot of different disciplines. It also must balance one extreme of creating a singular, unchanging software appearance that is rigidly enforced throughout the company (something that could quickly appear outdated or boring) with an experimental, flexible and evolving sense of design (that invites criticism from people used to things working a particular way).
Apple's design future will also need to balance the extreme of sophisticated, minimalist, utilitarian design with the whimsical, rich and customizable options many users like. In that regard, Ive is more likely to favor Apple's traditional route of leaning toward clean, expertly designed layouts, scaling back some of the flourish of Calendar and the oddball OS X Contacts.
Rethinking the status quo
However, based on Ive's own words about his design ethos, its likely he will want to do more than just ensure Apple has a unified design language across its software platforms. Ive's desire to rethink products from their starting point would have to require a fresh perspective of things that have grown stale.
For example, when the iPhone launched in 2007, audiences were impressed with its weather and stock widgets. However, despite years of dramatic change in the mobile industry centered around Apple and its App Store, the company hasn't given either app any real rethinking.
Being able to see live weather forecasts right on the map is technically possible, but Apple still expects users to type in a zip code to see a generic weather widget card for a given area.
There are already third party apps that acknowledge that the weather in any given neighborhood of San Francisco is very different, so why doesn't Apple recognize this?
And Apple's Stocks widget still taps into the pathetic news feeds of Yahoo's spam-Finance, which is even worse now that in it was in 2007. Has nobody at Apple checked the company's stock price recently? The Stocks widget, apart from getting Siri integration, offers nothing more than a series of worthless links to click-through sites that offer no insight to anything in the richly complex world of finance.
If Apple can't maintain all the new apps it bundles with OS X and iOS, it either needs to drop them or expand its resources devoted to keeping them fresh and functional. In comparison to iOS, OS X is even worse, with tons of half finished apps that somehow keep making it into the latest release (such as the odd grab bag know as Image Capture). Other incremental initiatives have joined and split in various ways, such as the strange mix of iChat/iMessages and FaceTime.
Apple's biggest mess of a product is also perhaps its most famous: iTunes. While recently delayed a few weeks, iTunes 11 at least promises to rethink how the app should work, a very good sign that the company does indeed know how to fix things.
A bigger question is how valuable the company sees similar investments in rethinking messaging, or access to information, or streamlining free apps like Safari for pure performance and usability.
Cook has frequently repeated the notion that Apple knows how to say "no" in building hardware products (often boasting that all of Apple's products could fit on the same table), but its software is often scattered and directionless, a huge task for Ive's group to take on.
However, it appears that Ive has been chomping on the bit for the chance to do just that for some time, and the reassignment of Forstall's duties will finally give Ive the opportunity to redesign Apple's software as impressively as he has its hardware.