Teardown reveals iPad mini yields 43% gross margin for Apple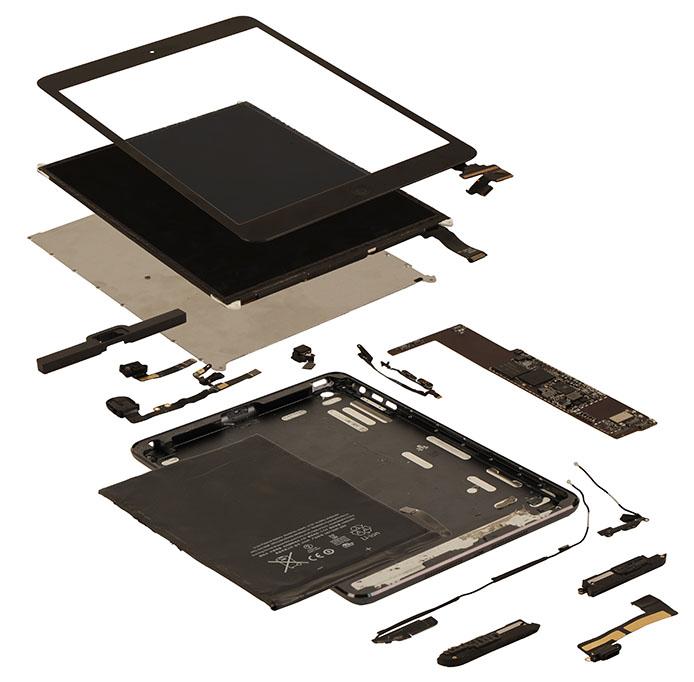 In a teardown of Apple's new iPad mini over the weekend, IHS iSuppli analysts found the base 16GB Wi-Fi only model to cost about $188 to build, meaning the device could yield a gross profit margin of 43 percent, depending on variable factors like shipping costs.
By factoring Apple's $188 bill of materials, or BOM, and manufacturing costs against the low-end 16GB Wi-Fi version's $329 price tag, it can be concluded that the unit is netting the company 43 percent margins on the high end.
The teardown, as reported by AllThingsD, also found the 32GB and 64GB iterations to cost Apple an additional $15.50 and $46.50 in storage, respectively, bringing profit margins for those models up to 52 percent and 56 percent.
The flash memory found in the test unit was determined to be from South Korean chipmaker Hynix, while Japan's Elpida provided the system memory. These components were previously purchased from Samsung, however Apple appears to be diversifying its supply chain to include smaller manufacturers, a move most recently seen in the iPhone 5.
Besides the configurable memory options, the firm found the mini's 7.9-inch display and corresponding components to cost around $80, representing about 43 percent of the total BOM. It was previously reported that the panels being sourced from LG Display and AU Optronics are using GF2 technology, which raised per unit costs due to manufacturing challenges. IHS analyst Andrew Rassweiler said the price should come down as production of the thin screens normalizes.
Rassweller noted the usual lineup of chips seen in other iOS devices made their way into the mini, including Cirrus Logic audio silicon, STMicroelectronics accelerometer, and a Murata-assembled wireless communications package holding chips made by Broadcom.