AuthenTec sells encryption business, suggesting Apple's interest lies in fingerprint sensors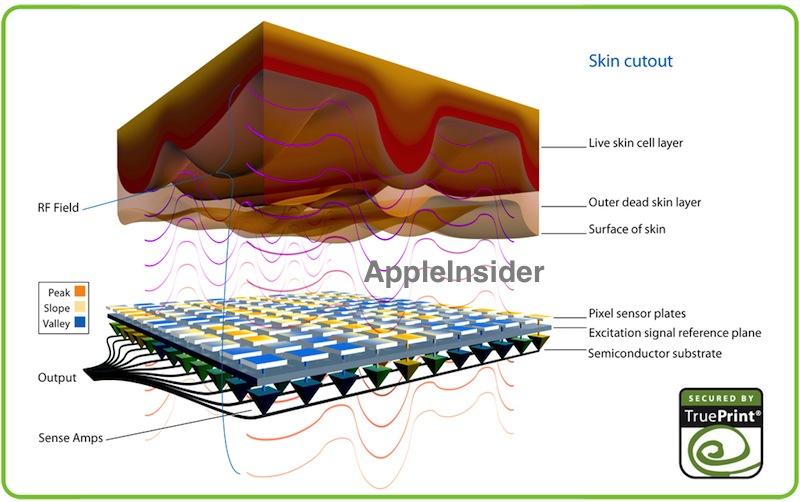 With Apple rumored to be attempting to acquire a security solutions provider, a new move by AuthenTec to sell a portion of its business suggests Apple is most interested in its fingerprint scanning technology.
AuthenTec has reached a deal to sell its embedded security solutions division to another company, Inside Secure, NFC World reported on Monday. The deal means that AuthenTec has retained ownership of its combined fingerprint and wireless near-field communication solution, which is part of a separate division.
The decision to sell the embedded security division may hint at why Apple has allegedly pursued a deal with the company. Reports first surfaced in July that Apple was looking to buy AuthenTec for $356 million.
It is now believed that AuthenTec may be looking to shed the extraneous parts of its business that Apple is not interested in acquiring. AuthenTec still owns its fingerprint sensor and NFC technology, which could hint that it will appear in future Apple products.
The value of AuthenTec's embedded security division is valued at up to $48 million. Inside Secure is committed to pay $38 million in cash at closing, plus up to an additional $10 million in the future.
Though Apple hasn't officially confirmed its talks with AuthenTec, the security company notified customers in September that it would no longer be offering its security technology starting next year. Its clients included Samsung, HP, Dell, Lenovo, and Fujitsu.
A filing with the U.S. Security and Exchange Commission in August hinted that an advanced piece of hardware dubbed the "Smart Sensor" was key to Apple's acquisition. The sophisticated component goes further than simple fingerprint scanning by acting as a full-fledged touch pad controller, allowing UI navigation with one finger.
The sensor is also capable of identifying different fingers which can be associated with certain tasks, like opening the phone app with a thumb or sending an email with a forefinger. One of the first companies to use the specialized part was Fujitsu with its Regza smartphone.