iTunes Match down as Apple's iCloud issues continue [u]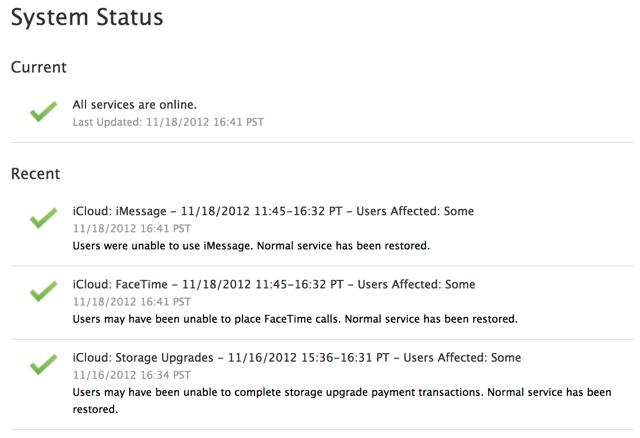 Only hours after a significant iMessage and FaceTime outage, Apple's iTunes Match was also unavailable Monday morning [update: back online].
Update: iTunes Match was once again available to users as of 11 a.m. Eastern on Monday.
The latest iCloud outage discovered by AppleInsider was still in effect as of around 8 a.m. Eastern. Attempts to play or download iTunes Match content via an iOS device or Mac was not operational.
Despite this issue affecting multiple users, Apple's iCloud website still advertised that all services are functional. It only acknowledged that "some" users were affected by an iMessage and FaceTime outage as of Sunday evening.
But while iMessage and FaceTime are free features for iOS and Mac users, iTunes Match is a paid service that users pay $24.99 per year to use. It allows customers to store their own personal music collection in Apple's iCloud, giving remote access to song files that were not purchased through the iTunes Music Store.
Attempts to play iTunes Match content Monday morning simply resulted in tracks sitting at "0:00" with no error messages.
This week's outage was the fourth of its kind in the past three months, including one incident in September and two (1, 2) in October. While FaceTime calls were completely unavailable Sunday, attempts to send iMessages from an iPhone simply reverted to SMS texts to go through.