Suspect arrested in $1.9M iPad mini heist at JFK airport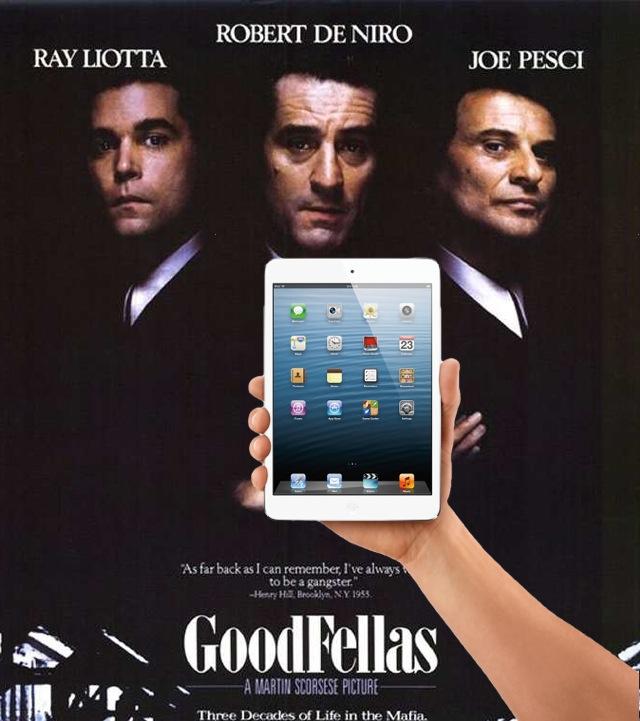 Federal agents have arrested a man they believe is connected to the theft of $1.9 million worth of iPad minis from a cargo building at New York's JFK airport.
Renel Rene Richardson has been arrested in connection with the heist, in which thousands of iPads were stolen last week using an official airport forklift, according to the New York Post. Richardson was nabbed by the FBI after he allegedly made suspicious inquiries to coworkers about the shipment, as well as where he might be able to access a forklift.
The building from which the iPads were stolen was the site of the infamous Lufthansa heist, in which $5 million in cash and $875,000 worth of jewelry were stolen. It was the largest cash robbery to ever occur on U.S. soil.
That incident was featured in the 1990 film "GoodFellas," starring Ray Liotta, Robert De Niro and Joe Pesci, which led to the name of the film being used in connection with the iPad mini heist. But after agents apprehended a suspect, the Post suggested he could instead star in "Dumbfellas."
Richardson worked at the Cargo Air Services building, according to a criminal complaint filed in Brooklyn, and he had two helpers. He allegedly acted as a lookout, authorities said, while two other unidentified accomplices loaded two pallets of iPad minis onto a truck.
Richardson reportedly accompanied Port Authority detectives in a search for the truck used in the heist. However, it's unknown whether any of the stolen iPads have been recovered.
Reports originally claimed that the 3,600 iPad minis solon from JFK were valued at $1.5 million, but now the total value is said to be around $1.9 million. The starting price for the 16-gigabyte, Wi-Fi-only iPad mini is $329, while the most expensive model is a 64-gigabyte version with cellular data for $659.