Apple fires iOS 6 Maps chief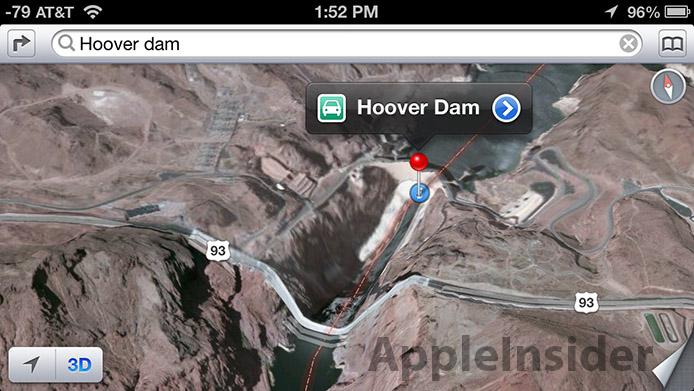 Apple has reportedly fired the executive in charge of its widely ridiculed Maps application built in to the iOS 6 mobile operating system.
Richard Williamson, who oversaw Maps in iOS 6, was let go by Apple, Bloomberg reported on Tuesday, citing "people familiar with the move." Williamson was reportedly fired by Eddy Cue, Apple's senior vice president and the new man responsible for both iOS Maps and Siri following an executive shakeup last month.
As Cue looks to improve Maps in iOS, he is said to be seeking out advice from mapping technology experts outside of Apple. In addition, Cue is also said to be encouraging its partner TomTom to "fix landmark and navigation data it shares with Apple."
"In removing Williamson, Cue wants to install a new leadership team for the group, one person said," author Adam Satariano reported. "A replacement for Williamson wasn't immediately known."
Apple has seen major changes in its ranks in recent weeks, headlined by the ouster of former iOS software chief Scott Forstall. The firing of Forstall came after he reportedly refused to sign a letter apologizing to customers for the deficiencies in the Maps application included with iOS 6.
Instead, only Cook's name was found on the apology the company issued in late September. The company also began highlighting alternative third-party mapping applications available on the iOS App Store.
In previous versions of iOS, the Maps application was driven by Google Maps. But a growing rift between Apple and Google, which makes the Android operating system which competes with Apple's iOS, is said to have prompted the iPhone maker to develop its own solution.
But when iOS 6 Maps debuted in September, the new software was met with ridicule from customers who felt it was inferior to Google's mapping solution. An official Google Maps application is said to be in development, but is not yet available to the public.