Apple's redesigned iMacs will go on sale this Friday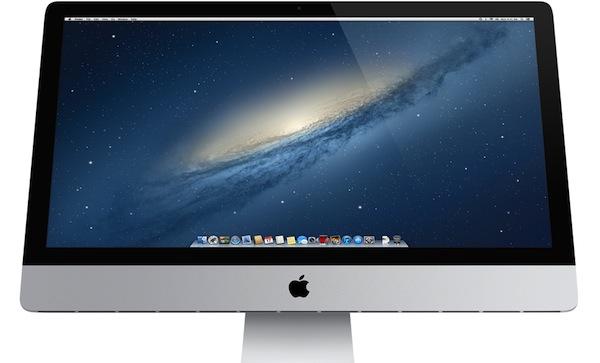 AppleInsider is supported by its audience and may earn commission as an Amazon Associate and affiliate partner on qualifying purchases. These affiliate partnerships do not influence our editorial content.
Apple on Tuesday announced that its all-new iMac desktop will launch this Friday, Nov. 30, meeting its deadline to launch before the end of the month.
The 21.5-inch model will be available through Apple's online store, Apple retail stores and select authorized resellers. The 27-inch variety will begin shipping in December, but orders will begin at Apple's online store on Friday.
The 21.5-inch iMac will feature a 2.7-gigahertz quad-core Intel Core i5 processor and Nvidia GeForce G6 640M graphics for a suggested retail price of $1,299. A faster 2.9-gigahertz model will be offered for $1,499.
The larger 27-inch iMac will have a 2.9-gigahertz quad-core Intel Core i5 and GeForce GTX 660M graphics for $1,799. The high-end 3.2-gigahertz model with GTX 675MX graphics will cost $1,999.
The redesigned iMac has an aluminum and glass enclosure that is 5-millimeters thin at its edge. It also features a reengineered display that Apple has said reduces reflections by 75 percent.
The new iMac also sports 8 gigabytes of 1,600-megahertz memory, along with a 1-terabyte hard drive and standard Intel Core i5 processors that can be upgraded to Core i7. The new Nvidia GeForce graphics processors also promise up to 60 percent fast performance.
The all-in-one iMac desktops also sport Apple's new hybrid Fusion Drive, which gives customers the performance of flash with the capacity of a hard drive. This is accomplished by combining 128 gigabytes of flash with a standard hard drive, creating a single storage volume that intelligently manages files to optimize read and write performance.