Estimated shipping times for 27" iMac quickly slip to 3-4 weeks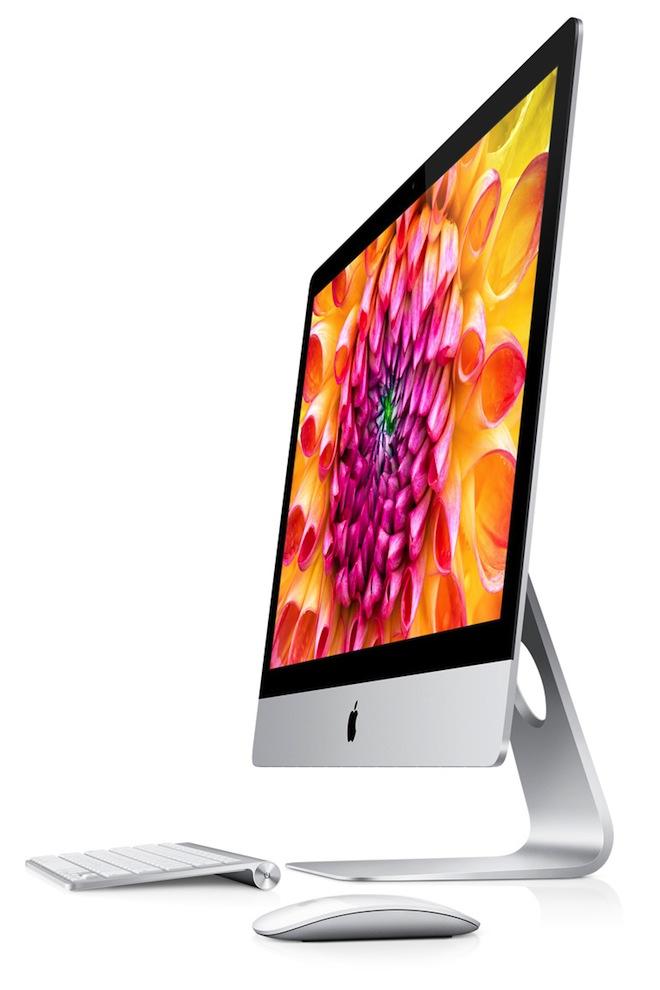 AppleInsider is supported by its audience and may earn commission as an Amazon Associate and affiliate partner on qualifying purchases. These affiliate partnerships do not influence our editorial content.
Apple's big-screen 27-inch iMac looks to be in extremely limited supply this holiday, as the estimated shipping time has already lengthened less than 24 hours after the new all-in-one desktop went on sale.
Apple's online store originally advertised that the new 27-inch iMac would ship to new orders within two to three weeks. But just hours after the slimmer iMac became available, new orders are now advertised to ship in three to four weeks.
The revised shipping estimate suggests that new orders may not arrive in time for Christmas, which is just three and a half weeks away.
The three-to-four-week wait applies to both the 2.9-gigahertz model, which sells for $1,799, as well as the 3.2-gigahertz model, available for $1,999.
For those interested in the 21.5-inch model, both the 2.7- and 2.9-gigahertz varieties remain available to ship in one to three business days. Units may also available at Apple's retail stores for those who want to pick one up right away.
The first benchmarks for the 27-inch model show that its new Ivy Bridge processor will offer more than a 50 percent speed boost with certain tasks. Tests of the 21.5-inch model have also been shown to be about nearly 25 percent faster than their predecessor.
The redesigned iMac boasts an aluminum that is only 5-millimeters thick at its edge and also features a reengineered display which Apple claims reduces reflections by 75 percent. Speed has also been increased thanks to new quad-core Intel silicon and NVIDIA GeForce graphics processors, the latter of which is said to deliver up to a 60 percent boost in performance.
Also new is the Fusion Drive, a hybrid hard drive solution that combines the performance of solid-state media with the capacity and affordability of a hard drive. Apple solution couples 128-gigabytes of flash memory with a standard hard drive to create a single storage volume that intelligently manages frequently-used files and programs to optimize performance.