AT&T's record holiday quarter signals sales of 8M iPhones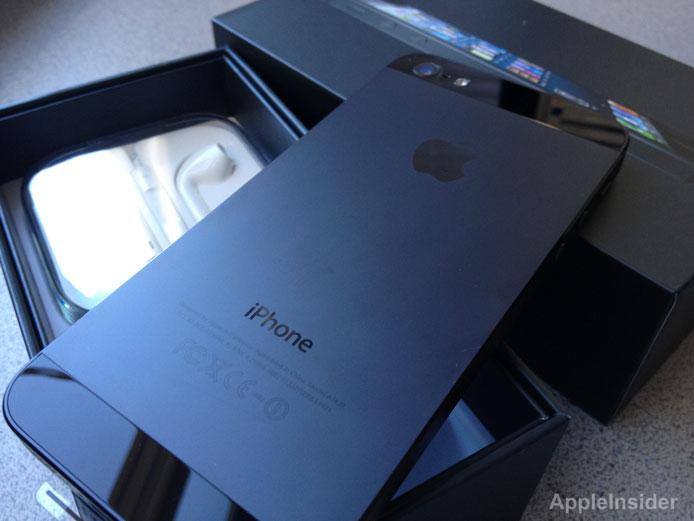 The 2012 holiday season was a record setting span for AT&T with 10 million total smartphones sold — at least 8 million of which are expected to be Apple iPhones.
AT&T's 10 million smartphones sold in the fourth quarter of calendar 2012 bested its previous record of 9.4 million units set in the 2011 holiday season. In previous quarters, the lion's share of smartphones sold at AT&T were iPhones, which has led Gene Munster of Piper Jaffray to forecast sales of 8.1 million iPhones through AT&T.
The carrier said on Tuesday that it sold a record number of iPhones in the holiday quarter. AT&T's previous record came in the 2011 holiday quarter, in which it sold 7.6 million iPhones.
Munster views AT&T's announcement as in line with his expectations. He has forecast total sales of 45 million iPhones in Apple's December quarter.
He also offered his take on the news that Samsung is expected to report sales of 63 million smartphones in the fourth quarter, which would represent 75 percent year-over-year growth. Munster expects 35 percent year-over-year growth for the smartphone industry, and a 21 percent increase in iPhone sales.
"We believe the numbers from Samsung continue to point to our belief that Apple needs to accelerate its product release schedule and introduce a lower priced device," Munster wrote in a note to investors on Tuesday.
Finally, he also offered his take on Apple's latest update on the App Store and its milestone of 40 billion downloads. Apple also noted that it has over 500 million active iTunes accounts, which is up from the 435 million the company reported at the iPhone 5 launch in September.
"We believe this points to 50 million new iTunes accounts in December, but note that not all new accounts would be associated with a new iOS device (could be a new Windows user)," Munster wrote.