DoJ, U.S. Patent Office say sales bans from SEP suits should be a rarity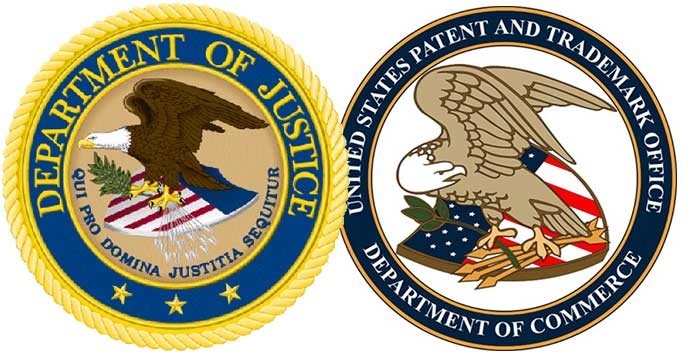 AppleInsider is supported by its audience and may earn commission as an Amazon Associate and affiliate partner on qualifying purchases. These affiliate partnerships do not influence our editorial content.
In a joint policy statement issued late Tuesday, the Department of Justice and the U.S. Patent and Trademark Office said companies that own so-called standard-essential patents should rarely be allowed to garner sales bans due to infringement findings.
While coming down hard on tech companies leveraging their SEPs to gain an advantage in the U.S. market, the statement is also an appeal to the U.S. International Trade Commission to keep the public interest in mind when ordering injunctions, reports Reuters.
"The USITC, may conclude, after applying its public interest factors, that exclusion orders (sales injunctions) are inappropriate," the statement read.
Instead of injunctions, the Justice Department and USPTO said monetary damages should be implemented as punishment in cases where infringement is found. The bodies went on to say that only in a handful of specific cases should sales bans be levied.
The policy statement is germane to ongoing worldwide smartphone litigation, much of which involves the battle between Apple and multiple Android manufacturers including Samsung and Google's Motorola.
As for the ITC, the commission is currently reviewing a decision from an administrative law judge that cleared Apple of infringing on Samsung patents, two of which are deemed standard-essential.
Tuesday's policy statement is not binding in court, but federal judges may heed the opinions in upcoming cases.