2013 smart TVs dismissed as 'not that smart,' leaving opportunity for Apple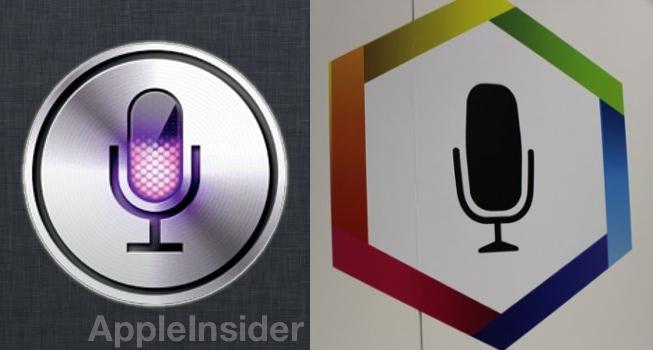 AppleInsider is supported by its audience and may earn commission as an Amazon Associate and affiliate partner on qualifying purchases. These affiliate partnerships do not influence our editorial content.
Smart HDTVs being showcased at this year's CES aren't actually that smart, according to one analyst, who believes a lack of innovation in TVs has created a huge opportunity for Apple.
Brian White of Topeka Capital Markets is at CES in Las Vegas, Nev., this week, and he's been unimpressed by the HDTVs he's seen. So-called "smart TVs" on display "really aren't that smart," he said in a note to investors on Thursday.
Of note at this year's show is Samsung's Evolution Kit, a hardware upgrade that will boost functionality in last year's HDTV sets. The kit is expected to be available in the second quarter of this year, and Samsung has promised a three-year commitment to customers, so that a 2012 smart TV can use 2015 features.
Left, Apple's Siri logo. Right, Samsung S-Recommendation (via Business Insider).
Samsung is also pushing its "S-Recommendation" voice control technology this year. White noted that Samsung's voice recognition feature has a logo "nearly identical to Apple's Siri."
"Needless to say, we were less than impressed with Samsung's smart TV user interface and capabilities at the show," he said.
With existing TV makers unable to wow in 2013, White believes it will take Apple to reinvent the TV experience. His checks within the industry suggest that Sharp will be providing display panels to Apple out of its Gen 10 plant in Japan.
Last month, Apple CEO Tim Cook fanned the flames on rumors that his company is working on a television set or a expanded set-top box functionality. In an interview with NBC's Rock Center, Cook said current televisions make him feel like he's "gone backwards in time by 20 to 30 years," and he admitted that the television market is an area of "intense interest" for Apple.