Steve Jobs allegedly threatened Palm with patent suit to force anti-poaching agreement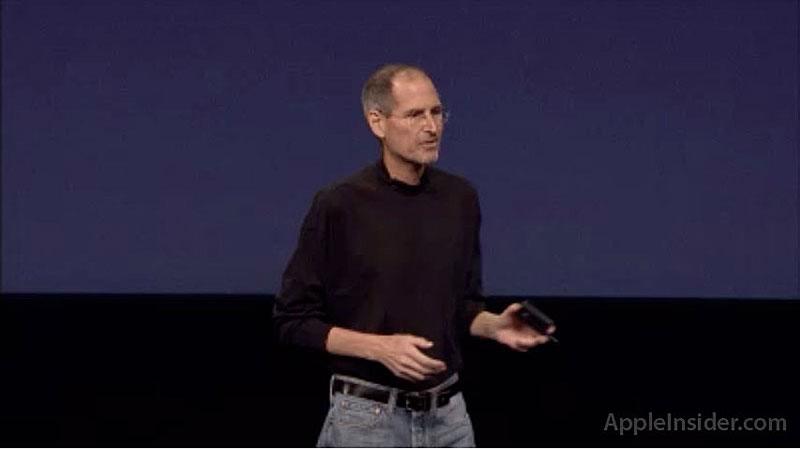 A court document made public on Tuesday revealed that Apple cofounder Steve Jobs threatened to take legal action against Palm if the now-defunct company's CEO did not agree to anti-poaching measures.
The filing is part of a civil suit being leveled against a number of top tech companies, including Apple, Google and Intel, that claims the firms participated in illegal anti-poaching activities.
According to an in-court report from Reuters, the defendants tried to keep a number of sensitive documents sealed, but presiding Judge Lucy Koh denied the request, thus making Jobs' statements public.
The 2007 communication between Jobs and Edward Colligan was revealed as part of an affidavit from the former Palm CEO. In it, Colligan claims that Jobs attempted to pressure Palm into an anti-poaching agreement that would block each other's attempts at "stealing" valuable employees.
"Mr. Jobs also suggested that if Palm did not agree to such an arrangement, Palm could face lawsuits alleging infringement of Apple's many patents," Colligan said in his declaration.
The document furnished by the five plaintiffs includes an email correspondence between Jobs and Colligan where the late Apple chief executive alludes to leveraging his company's patent portfolio against Palm if it did not cooperate. In a sworn statement, Colligan described a phone call he had with Jobs regarding employees being "hired away" from Apple by Palm.
"As a solution, Mr. Jobs proposed an arrangement between Palm and Apple by which neither company would hire the other's employees, including high tech employees," he said. "Mr. Jobs also suggested that if Palm did not agree to such an arrangement, Palm could face lawsuits alleging infringement of Apple's many patents."
From Colligan's email to Jobs:
Your proposal that we agree that neither company will hire the other's employees, regardless of the individual's desires, is not only wrong, it is likely illegal.[...]Palm doesn't target other companies-we look for the best people we can find. l'd hope the same could be said about Apple1s practices. However, during the last year or so, as Apple geared up to compete with Palm in the phone space, Apple hired at least 2% of Palm's workforce. To put it in perspective, had Palm done the same, we'd have hired 300 folks from Apple. Instead, to my knowledge, we've hired just three.
Colligan also made clear that Palm was not intimidated by Jobs' threat of patent litigation and cited a patent portfolio the company acquired from Siemens, saying it too could respond with claims against the iPhone.
Jobs sent a response claiming that Apple employees were being "actively recruited using knowledge supplied by Jon Rubenstein [sic] and Fred Anderson, with Jon personally participating in the recruiting process."
Jobs' reply to Colligan's suggestion:
Just for the record, when Siemens sold their handset business to BenQ they didn't sell them their essential patents but rather just gave them a license. The patents they did sell to BenQ are not that great. We looked at them ourselves when they were for sale. I guess you guys felt differently and bought them. We are not concerned about them at all. My advice is to take a look at our patent portfolio before you make a final decision here.
Judge Koh has yet to decide whether to turn the civil suit into a class action which could cost the defendants "hundreds of millions of dollars," according to plaintiffs' counsel.
Most recently it was reported that Apple CEO Tim Cook was ordered to give a deposition regarding the matter. In addition to Cook, Google Executive Chairman Eric Schmidt and top ranking officials from the other defendant companies including Intel's Paul Otellini are also scheduled to be questioned in the coming weeks.