Apple now collecting twice as much from iTunes, software & services as from iPod sales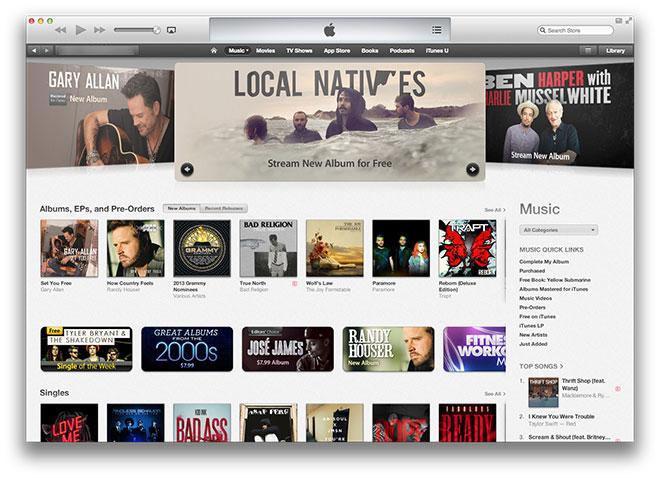 AppleInsider is supported by its audience and may earn commission as an Amazon Associate and affiliate partner on qualifying purchases. These affiliate partnerships do not influence our editorial content.
Apple's reclassification of its revenues to isolate iTunes' software, media and services separately from its hardware products has revealed the hidden billions of dollars in revenues the company has been earning on top of its hardware sales of computers and gadgets, revenues that now dwarf the company's iPod sales.
Apple previously reported its revenue from its apps and accessories spread across several different buckets. "Other music related products and services" included revenue from sales in the iTunes Store, App Store and iBookstore in addition to sales of iPod services and Apple-branded and third-party iPod accessories. iPhone and iPad revenues historically included "related products and services" revenue, which included Apple-branded and third-party accessories as well as the company's iOS-oriented services and licensing revenue.
Conversely, the company's "Software, service and other sales" category historically only included revenue from sales of Apple-branded and third-party software for the Mac platform. However, as AppleInsider recently outlined, that has changed in the most recent quarter's reporting.
As Apple's chief financial officer made clear in the company's earnings call last week, beginning in the fiscal Q1, "all revenue from iTunes, standalone Apple and third-party software and services is presented as a single line item and revenue from all Apple and third-party accessory sales is presented as a [seperate] single line item.
"We believe this presentation provides a logical grouping of revenue sources and also provides greater transparency into our results," he added.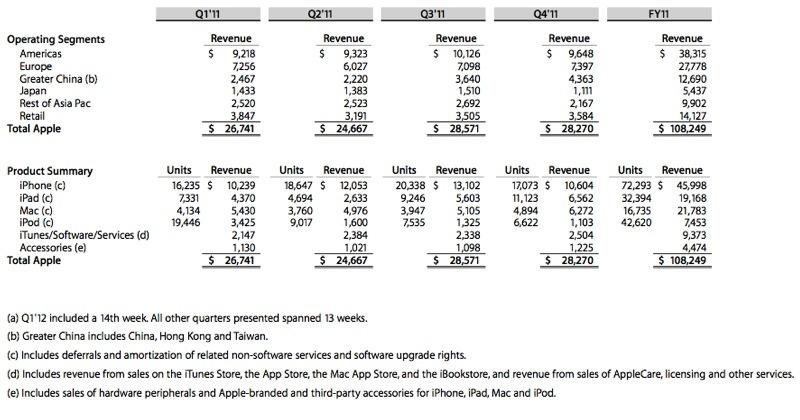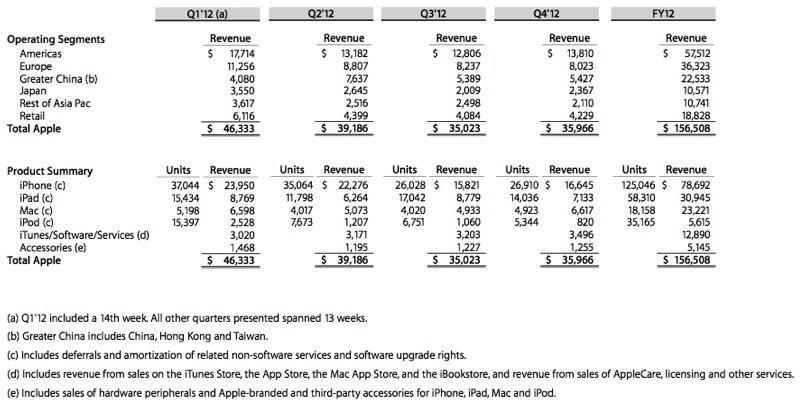 Books rejiggered to reflect change
Apple's reclassified statements of its quarterly earnings (shown above) over the past two years sheds light on just how much of what the company had been calling, for example "iPhone revenue" was actually attributable to iTunes' ecosystem sales of apps and services or accessories.
With the change, Apple's reported revenues expressly attributed to its "software and services" have jumped from $891 million for the quarter ending in June 2012 to $2.5 billion in software and an additional $1 billion in accessory revenue. This isn't retroactive growth; it's just a clarification of where Apple's revenues were actually coming from in that quarter.
For all of fiscal 2011, Apple is now noting that it actually collected $9.37 billion from "iTunes Software and Services" (including iTunes Store media sales, App Store downloads, iBooks, iCloud, licensing programs such as the "Made for iPod" and AppleCare) and another $4.47 billion from accessory sales. That was almost $2 billion more than the company earned from selling iPods.
For the most recent fiscal year that ended last September, Apple collected a staggering $12.89 billion from software and services and $5.15 billion from accessories. The software number is over twice as much as Apple earned from iPod sales, while accessories revenue was just 10 percent less than the company's iPod revenues.
In the winter quarter (Apple's fiscal Q1), the company reported "iTunes Software and Services" revenues of $3.69 billion and accessory sales of $1.83 billion. Those figures represented year over year growth of 22 and 25 percent over the year ago quarter (despite that previous quarter having an extra week). That growth matched the net revenue growth of the company's blockbuster year-over-year iPad performance.
On a quarterly basis, Apple's $5.5 billion in combined software and accessory revenues amounted to more than twice what the company made from selling iPods in the holiday quarter. That revenue was also about equal to the company's quarterly revenues from selling Macs (although Mac sales were down significantly due to the late introduction of new iMac models).
iTunes is as big as Windows, Office
Even more shocking, Apple's iTunes software and accessory revenues for the quarter were roughly equal to Microsoft's revenues from its Windows or Business (Office, SharePoint and Exchange) Divisions, and more than a billion dollars greater than Microsoft's Entertainment and Devices Division (which sells the Xbox, Windows Phone and related products and accessories).
Just five years ago, pundits were predicting that Apple's iPod business would overwhelm its Mac platform to the point where it would be best to just get rid of selling Macs entirely to focus on iPod sales. Apple didn't do that of course, but more more importantly, it also focused on peripheral sales to its new hardware line, turning iTunes into a digital software marketplace and erecting an ecosystem of accessories and services around it.
While Apple's new product introductions (particularly the iPhone and iPad) have gotten the most attention, iTunes has expanded dramatically over the past half decade. Efforts to rival iTunes, by Amazon, Google, Microsoft, Nokia, Sony, Samsung and others, have all done nothing to stop Apple's software and services growth and relatively very little to establish viable, competitive alternatives.