Apple removes Vine as 'Editors' Choice' in App Store amid hardcore porn concerns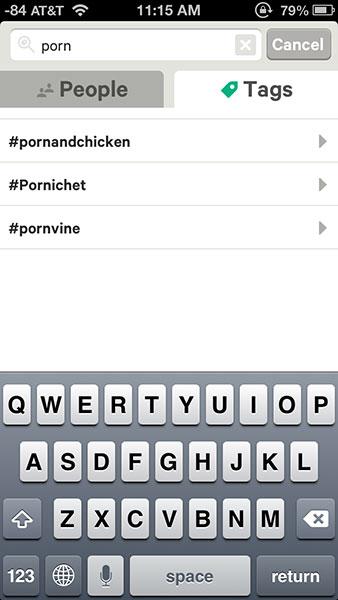 The Twitter-owned short video sharing app Vine on Monday was stripped of its Editors' Choice designation and was removed from the Featured section of the App Store after media caught wind of the service's ability to weed out pornographic content.
Adding to Vine's woes was a pornographic clip that was briefly promoted as an "Editor's Pick" shortly after its release last Thursday, leading some to question whether the new video sharing service has a "porn problem." As reported by CNET, Vine responded by taking down the video and issuing an apology, citing "human error" as the cause of the mistake.
Buzz gathered around Vine's adult content over the weekend as it was discovered that users could easily find nude pictures and hardcore pornography by using the "#porn" search function. The service has since removed the hashtag, but it appears as though other variations on the search term have risen to take its place.
While the presence of lewd material on iOS is nothing new — and has always been present on the platform with access to the Internet from Apple's own Safari web browser — the company's guidelines for third-party apps distributed through the App Store strictly prohibit such content.
Most recently the popular photo-sharing app 500px was yanked from App Store as users were able to search for nude pictures. For its part, the app's developer's claim the built-in safeguards are stringent enough to meet Apple's guidelines. For example, when new users download the app, the default settings are set to "safe search" mode that filters out nude images. In order to disable the safe search option, users must exit the app and make changes to personal account settings through the 500px desktop website.