Interview: Macworld/iWorld GM Paul Kent on the event's evolution post-Apple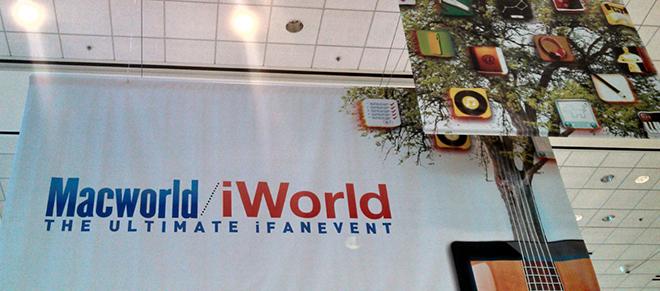 AppleInsider is supported by its audience and may earn commission as an Amazon Associate and affiliate partner on qualifying purchases. These affiliate partnerships do not influence our editorial content.
In years past, Macworld was the year's defining event for the Mac community, an event blessed by Apple's presence. Since Apple stopped attending Macworld, the show has lived on, evolved, and even taken on a new name.
The 29th annual Macworld is now underway.
Macworld once served as a platform for Apple to address its loyal fans, with then-CEO Steve Jobs taking the stage to give updates on the the health of Apple as a company, as well as the Mac as a platform. Jobs introduced Mac OS X at Macworld, as well as iTunes, the Safari browser, the Mac mini, and the iPhone.
Since 2009, though, Apple has been absent from the show held in honor of its products. Macworld has endured, though, even thrived according to general manager Paul Kent. AppleInsider spoke briefly with Kent on the eve of this year's event, which is now known as Macworld/iWorld, revealing that there's a lot of faith and energy behind the expo even if Apple's not in attendance.
Kent said Macworld is in a continual state of flux as of late, due in part to the changes going on in the ever-growing Mac/iOS community.
"Apple is increasingly a mobile-oriented company," he said. "Their mobile products are their most successful, and Macworld has grown to reflect that. Increasingly, Macworld and iWorld represent a mobile lifestyle audience."
The increasing importance of mobile computing will be evident throughout the show, according to Kent. Exhibitors this year are focused on bridging the gap between "personal and professional productivity," he said.
"I think overall the show leans toward the mobile lifestyle. That's one of the biggest impressions people will walk away from the show with."
Kent isn't discouraged by Apple's absence. Macworld has filled the gap with a number of other events, including appearances by entertainment luminaries connected to Apple products. This year's event kicks off with Kent interviewing Ashton Kutcher and Josh Gad, who play Steve Jobs and Steve Wozniak in an upcoming Jobs biopic. Kent listed the interview as one of the things he's most looking forward to in the expo.
Kutcher and Gad are just the headliners for the show, though. The coming days will see Will.i.am of the Black Eyed Peas making an appearance to talk about technology. Kent touts Will.i.am's cred as one of those individuals at the intersection of technology and liberal arts.
"He's got the top album out, and he's an interesting thinker with regard to how technology shapes popular culture," Kent said. "He's very aware of the power of celebrity in influencing consumption."
Later in the expo, Fred Armisen from Saturday Night Live will show up to talk about how Apple products come into play throughout his life.
"That's all part of the charter of what Macworld is about," Kent said. "It's about talking to people about Mac products and figuring out how they can use those in their lives."
The Macworld general manager remains upbeat about the future of the event. Even without any major Apple announcements, Macworld's drawn close to 300 presenters in its 29th year, with over 100 new products being shown off on the convention floor.
"Looking into the future, we're always looking for interesting things that are going on in the market," he said. "Macworld is a mirror for what's going on in the larger Mac market. I think we can expect to see more great new products, more emphasis on the mobile lifestyle. That's really where our world is going, and that's the direction Macworld is going in."