First footage of Ashton Kutcher as Apple's Steve Jobs emerges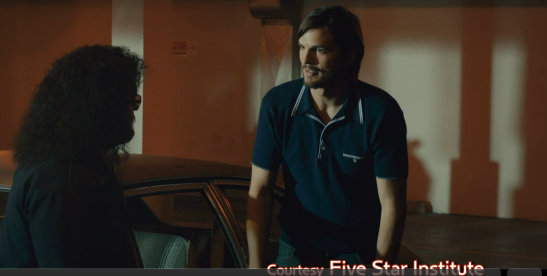 AppleInsider may earn an affiliate commission on purchases made through links on our site.
The first footage from "jOBS" hit the Internet on Thursday, giving viewers a peek of actors Ashton Kutcher and Josh Gad as Apple co-founders Steve Jobs and Steve Wozniak.
The clip, obtained by ETonline, shows Kutcher (as Jobs) excitedly attempting to convey to Gad (as Wozniak) how important the Wozniak's nascent operating system is.
Gad's Woz remains unconvinced, thinking that "nobody wants to buy a computer." But Kutcher's Jobs remains the visionary, asking, "How does somebody know what they want if they've never even seen it?"
"jOBS" will hit theaters on April 19, coinciding with Apple's 37th anniversary. The film will cover 30 years of Jobs' life, from 1971 to 2000. "jOBS" is one of two forthcoming films focused on the late Apple cofounder. The other is a big-budget, Sony-backed picture penned by award-winning scribe Aaron Sorkin and based on Walter Isaacson's official biography.