Briefly: 'jOBS' biopic slated to open in theaters on April 19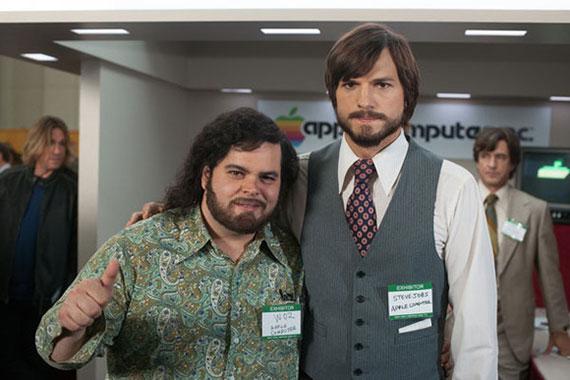 It was announced on Wednesday that "jOBS," the independent biopic starring Ashton Kutcher as late Apple cofounder Steve Jobs, will hit theaters on April 19.
The Hollywood Reporter was first to report the release date, and noted it would coincide with Apple's 37th anniversary. Apple was founded on April 1, 1976 and incorporated on Jan. 3, 1977.
According to the film's producers, jOBS will chronicle the defining 30 years of the tech mogul from 1971 to 2000.
Alongside Kutcher will be Ahna O'Reilly in the role of Jobs' ex-girlfriend Chris-Ann Brennan, while broadway star Josh Gad will play Steve Wozniak. Other cast members include Matthew Modine as former Apple CEO John Sculley.
The indie film is not to be confused with a big-budget Sony-backed picture that has Academy and Emmy Award winner Aaron Sorkin (The Social Network) adapting Walter Isaacson's official biography. Unlike jOBS, Sorkin's version will take place over the course of three scenes that will portray the pivotal moments leading up to the product unveilings of the original Mac, NeXT and the iPod.
Ahead of the April 19 release date, jOBS will make its world premiere at the Sundance Film Festival as a closing night film on Jan. 27.