Matthew Modine signs on to play John Sculley in jOBS biopic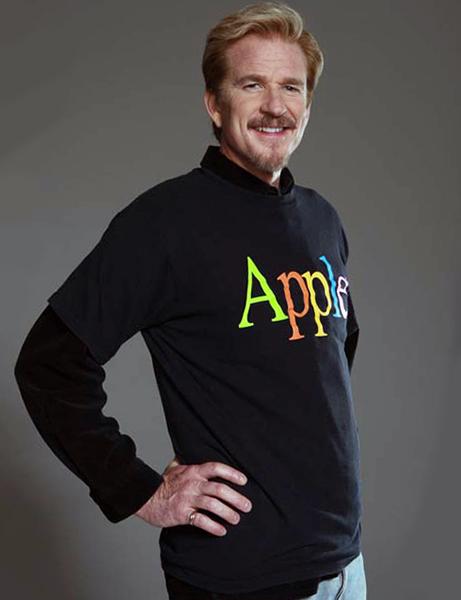 Veteran actor Matthew Modine has been added to the cast of the upcoming jOBS biopic and will be playing the role of former Apple CEO John Sculley, who many recognize as being the man who "fired" Steve Jobs from his own company.
Modine told CBSNews on Tuesday that he would be playing Sculley, the former CEO of Pepsi who was brought in by Jobs to help Apple in 1983 and famously fired the company's co-founder two years later.
The actor doesn't view Sculley as an antagonist and instead sees the former CEO as the catalyst to Jobs' later success.
"It's my feeling — and I think there's a lot of people who feel — that had John Sculley not fired Steve Jobs from Apple Computers and Steve go on the journey that he did when he was away from Apple Computers that we wouldn't be speaking about Steve Jobs today," Modine said.
He goes on to liken Sculley to the coach who cut Michael Jordan from his high school basketball team, saying that the challenges faced by both men forced them to prove their detractors wrong.
Matthew Modine as John Sculley in the upcoming jOBS biopic. | Source: Workhouse
The film, which has already started principle filming at Jobs' old Los Altos home, is being directed by Joshua Michael Stern ("Swing Vote") and will star Ashton Kutcher in a chronicle of the tech pioneer's "30 most defining years" from 1971 to the early 2000s. Attached to the project are Ahna O'Reilly who will play Chris-Ann Brennan, Jobs' ex-girlfriend and mother to his daughter, while Broadway star Josh Gad is set to take the role of Apple co-founder Steve Wozniak.
jOBS is one of two biopics currently underway, the other being a Sony-backed larger budget Aaron Sorkin ("The Social Network") project based on Walter Isaacson's official Steve Jobs biography.