'Temple Run 2' hits 50M downloads to become fastest growing mobile game ever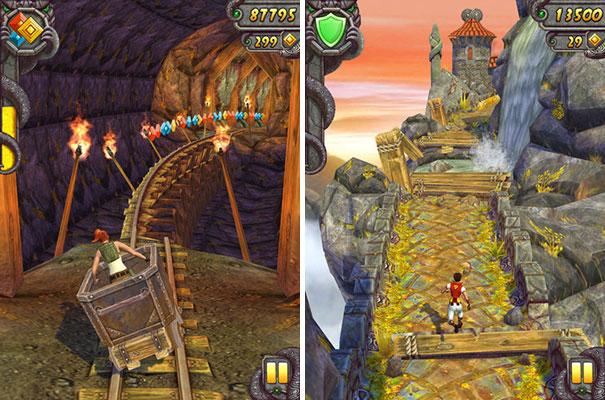 After debuting less than two weeks ago as an exclusive to the iOS App Store, "Temple Run 2" reached the 50 million download mark on Thursday, smashing the previous record set by "Angry Birds Space" in 2012.
It only took 13 days for Imangi Studios' Temple Run 2 to be downloaded onto 50 million iOS and Android devices, a feat that took previous record holder Rovio's Angry Birds Space 35 days to accomplish.
The game is the brainchild of husband-and-wife team Keith Shepherd and Natalia Luckyanova, co-founders of Imangi, and builds on the original Temple Run which has been downloaded more than 170 million times. In June of last year, Imangi partnered with Pixar to release Temple Run: Brave in promotion of the movie studio's newest film.
"Temple Run has evolved into something so much bigger than us," Shepherd said. "The game has performed beyond our wildest dreams, and we are thrilled that gamers and fans have embraced Temple Run 2 in such a short period of time."
After being released in Apple's App Store on Jan. 17, the free-to-play sequel netted over six million downloads in less than 24 hours, catapulting it to the number one spot in the digital storefront's Free Apps section.
Accounting for some of the title's success is its simple gameplay: players control a perpetually running character who must evade randomly generated obstacles by performing well-timed jumps, turns, slides and other maneuvers to stay alive as long as possible.
Temple Run 2 sat at the top of Apple's free apps list for days, but has since slipped to the number two spot. The game remains the number one free app on both Google Play and the Amazon Appstore.