Apple's iTunes Store sells 25 billionth song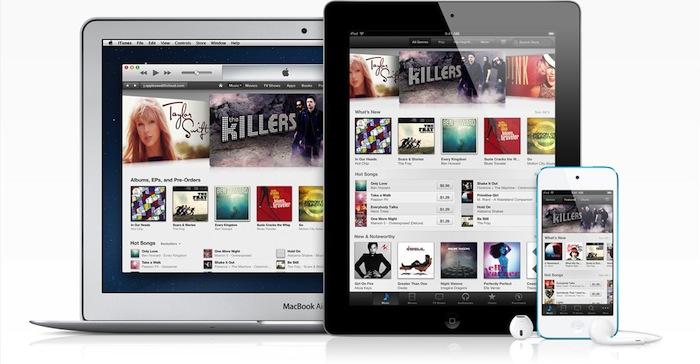 Apple on Wednesday announced a newly achieved milestone for its iTunes Store, with the music outlet surpassing the 25 billion song mark.
In a press release issued Wednesday, Apple confirmed that iTunes users had purchased and downloaded more than 25 billion songs since the iTunes Store's introduction in April of 2003. The milestone was marked by the download of "Monkey Drums (Goskel Vancin Remix)" by Chase Bush.
The downloader of the 25 billionth song was iTunes Store customer Phillip Lüpke of Germany, who will receive a 10,000-euro iTunes Gift Card.
Wednesday's announcement marks the seventh press in just over a month from the Cupertino, Calif., company — a trend some describe as intended to counter the negative press Apple has received from some media outlets of late.
"We are grateful to our users whose passion for music over the past 10 years has made iTunes the number one music retailer in the world," Eddy Cue, Apple's senior vice president of Internet Software and Services, said in the press release. "Averaging over 15,000 songs downloaded per minute, the iTunes Store connects music fans with their favorite artists, including global sensations like Adele and Coldplay and new artists like The Lumineers, on a scale we never imagined possible."
The iTunes Store has a catalog of over 26 million songs and is available in 119 countries. The digital download destination is available on Mac and PC, as well as iPhone, iPad, and iPod touch.
"In a lot of ways, iTunes has leveled the playing field for musicians," said Wesley Chultz, guitarist and lead vocalist of The Lumineers. "Whether you're unsigned, indie, major, whatever—it's the place most people go to buy digital music. iTunes doesn't exclude any musicians simply because they're not yet established or popular."
A key component to the success of Apple's original iPod, the iTunes Store emerged as the music industry struggled to deal with widespread file sharing. The Store, in combination with the iPod, essentially jumpstarted the legal digital download business and in time would come to be the world's largest music retailer.