» » »
How Apple Savings compares vs other high-yield savings accounts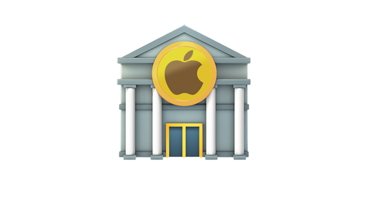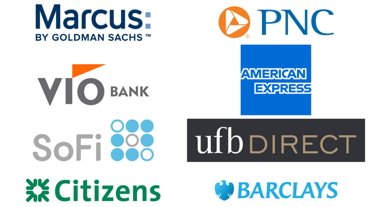 Apple Savings
Other banks
High-yield interest rate, no minimum, no fee
Universal iPhone, Mac, Android, Windows app or website
Requires credit application
Apple Savings is now available for Apple Card users. Here's how it compares to other high-yield savings accounts.
The finance sector isn't new to Apple, with Apple Wallet, Apple Pay, Apple Card, Apple Pay Later, and now Apple Savings. Customers have multiple avenues to entrust vital financial processes to Apple.
Apple Savings is a high-yield savings account provided by Goldman Sachs. It requires users to have an Apple Card and be over 18 years old. Otherwise, there are no minimum balances or fees associated with the account.
Here's how Apple Savings compares to other savings accounts. Interest rates are current as of April 21, 2023 — but as Apple says, this can and will change with time.
Apple Savings vs other banks
For the most part, Apple is competitive, but there are some notable differences.
| Bank | APY | Minimum Balance for APY | Minimum Balance to avoid fees | Monthy fee | Maximum balance |
| --- | --- | --- | --- | --- | --- |
| Apple | 4.15% | $0 | $0 | $0 | $250,000 |
| Marcus | 3.9% | $0 | $0 | $0 | $3 million |
| UFB | 4.81% | $0 | $0 | $0 | N/A |
| PNC | 4% | $1 | $0 | $0 | $5 million |
| SoFi | 4% | $0 | $0 | $0 | N/A |
| Vio Bank | 4.77% | $0 | $0 | $0 | $2.5 million |
| Barclays | 3.8% | $0 | $0 | $0 | N/A |
| Citizens | 4.25% | $0 | $0 | $0 | N/A |
| American Express | 3.75% | $0 | $0 | $0 | N/A |
| Bank of America | 0.01% | $100 | $500 | $8 | N/A |
The maximum balance portion of the table was interesting, as many of these accounts list a specific value. Banks that did not directly reference a maximum balance are labeled as N/A. Apple's maximum of $250,000 is directly related to FDIC insurance limits, without extra fees.
All-in on Apple and digital
Users have to access their account via the Apple Wallet app on iPhone or the Settings app on iPad. There is no website or other option for Mac, Windows, or Android users.
Every other bank listed has an app and website to manage accounts. Most banks even offer ATM access for withdrawals — Apple Savings does not.
Apple's Savings is competitive in the industry, even though users have to be all-in on Apple and retain either an iPhone or iPad to manage the account. Users can transfer money to Apple Cash or a certified bank account, but the Savings account isn't available for direct payments to Apple Card.
Users can set up direct deposits to Apple Savings thanks to an account number and routing number provided in the app. Though, users should be wary before going all in on the Apple Savings account.
Some checking accounts do not qualify for direct transfer from Apple Savings through the app. Apple says users with banks that do not qualify will need to use the account and routing number to perform transfers from their institution's website.
Alternatively, users can still add money to Apple Cash and then transfer the money to Apple Savings or vice versa. Paying Apple Card balances isn't possible with Apple Savings either, users will need to transfer from Savings to Cash, then to Apple Card.
Choosing Apple Savings over others
Apple Card users have an obvious entry point into the Apple Savings account. Everyone else will have a little overhead.
Other banks have little to no requirements to create an account. Most banks will create a checking and high-yield savings account after a person fills out a few forms, even without a history with that bank.
Apple users interested in an Apple Savings account will need to go through a credit approval process for Apple Card. Once approved, the Apple Savings account will become available.
We recommend checking with your existing bank to learn about their high-yield savings options before jumping on Apple Savings — there might be a better deal or easier access. That and the all-digital aspect of Apple Savings and Apple Card might not appeal to you.
For the average Apple fan that has no intention of switching away from iPhone, there is no risk in getting an Apple Savings account. Provided you're eligible for an Apple Card.
And of course, as it is with many Apple financial systems and regulatory differences worldwide, Apple Savings is US only. Everyone else will have to wait until Apple Card launches in other countries, followed by Apple Savings.