Apple Savings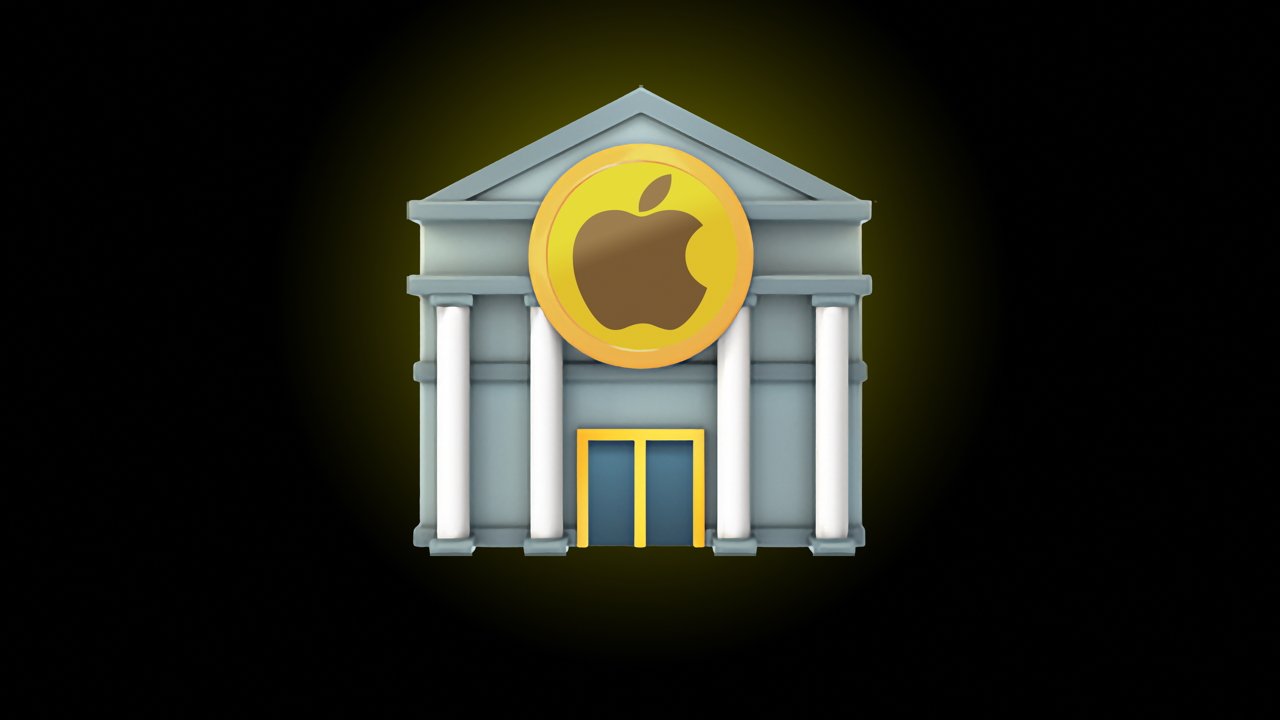 Apple Savings is a high-yield savings account available to Apple Card holders and provided by Goldman Sachs. Users can deposit their earned Daily Cash automatically and accrue interest at 4.15% APY. Like Apple Card, the service is US only.
● High-yield savings account
● 4.15% APY
● Available only to Apple Card holders
● Launched in April 2023
● Compare to other banks
---
Get Apple News Directly in Your Inbox
---
Apple Services continue to expand into customer finance with Apple Savings. Anyone with an Apple Card can open a high-yield savings account with Apple, though Goldman Sachs provides the banking portion of the service.
Like Apple Card, Apple Cash, and Apple Pay Later — Apple's entry into savings accounts isn't overly competitive or differentiated from the rest of the market. The key draw is its integration with Apple Wallet and the rest of its growing financial offerings.
Apple Savings launched on April 17, 2023, in the United States with an initial APY of 4.15%. Those interested in an account must have an Apple Card, or if they don't, they will need to apply for one.
Apple Savings by the numbers
The 4.15% APY is quoted at ten times the national average. This is true when compared to regular savings accounts with APYs at 0.04% or less.
Apple's high-yield interest rate isn't the best on the market, and the account is more exclusive than others. While users don't have to worry about fees or minimum balances, there is still the problem of needing an Apple Card, and thus a credit check, to even apply.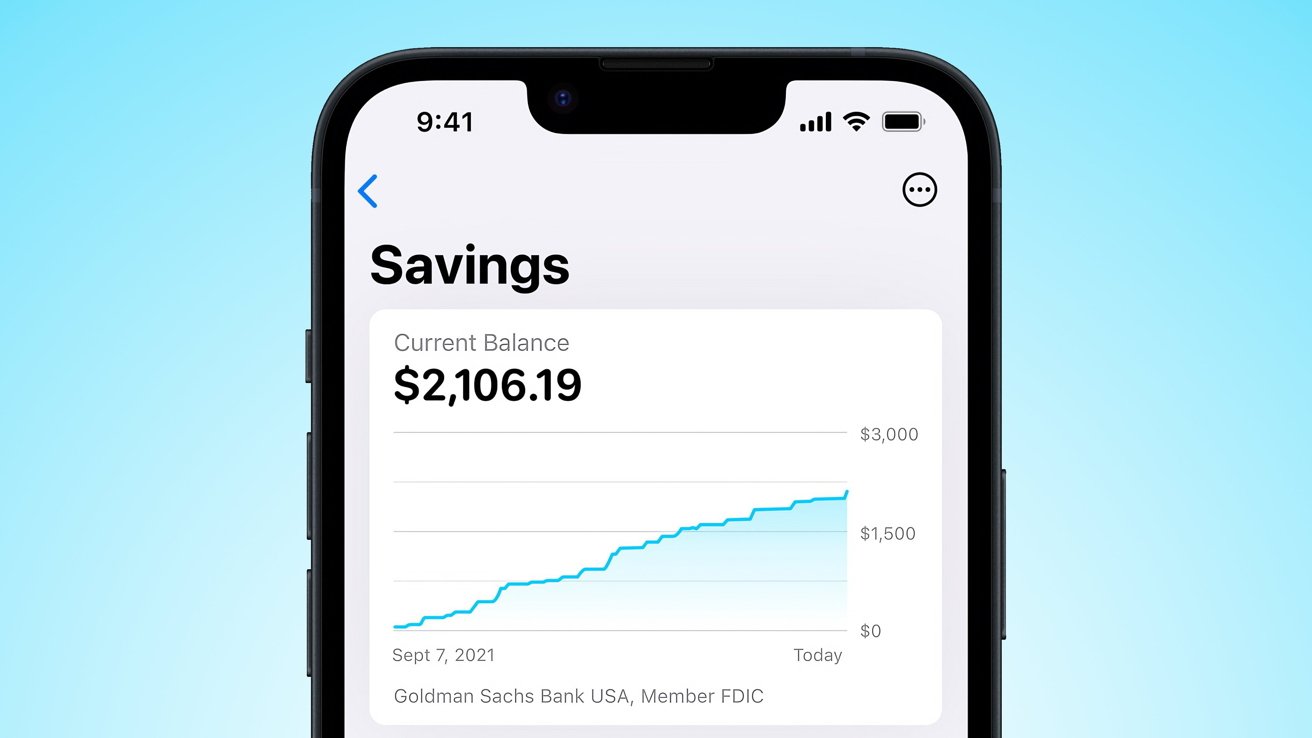 It's not a bad option for existing Apple Card users. However, there are some limitations customers should be aware of.
First, the maximum balance is $250,000. While that may seem like a lot of money, Apple's is much lower than some other banks and cuts right at the FDIC insurance level.
Also, there isn't a physical bank to interact with. Users must transact in a wholly digital environment through Apple Wallet and support over iMessage. Digital natives may find this appealing, but it isn't for everyone.
Getting money in and out
Adding money to Apple Savings can be automatic or manual. Users can set up their accrued Daily Cash rewards from Apple Card to automatically deposit in the account. There's also the option of setting up direct deposit, thanks to an available account and routing number.
However, there's an odd limitation to how manual deposits and transfers are handled out of the box. If you bank with a popular national bank, your checking account will likely be verified via Apple's system. Otherwise, users with smaller credit unions and other small banks might encounter issues that require a call to Apple.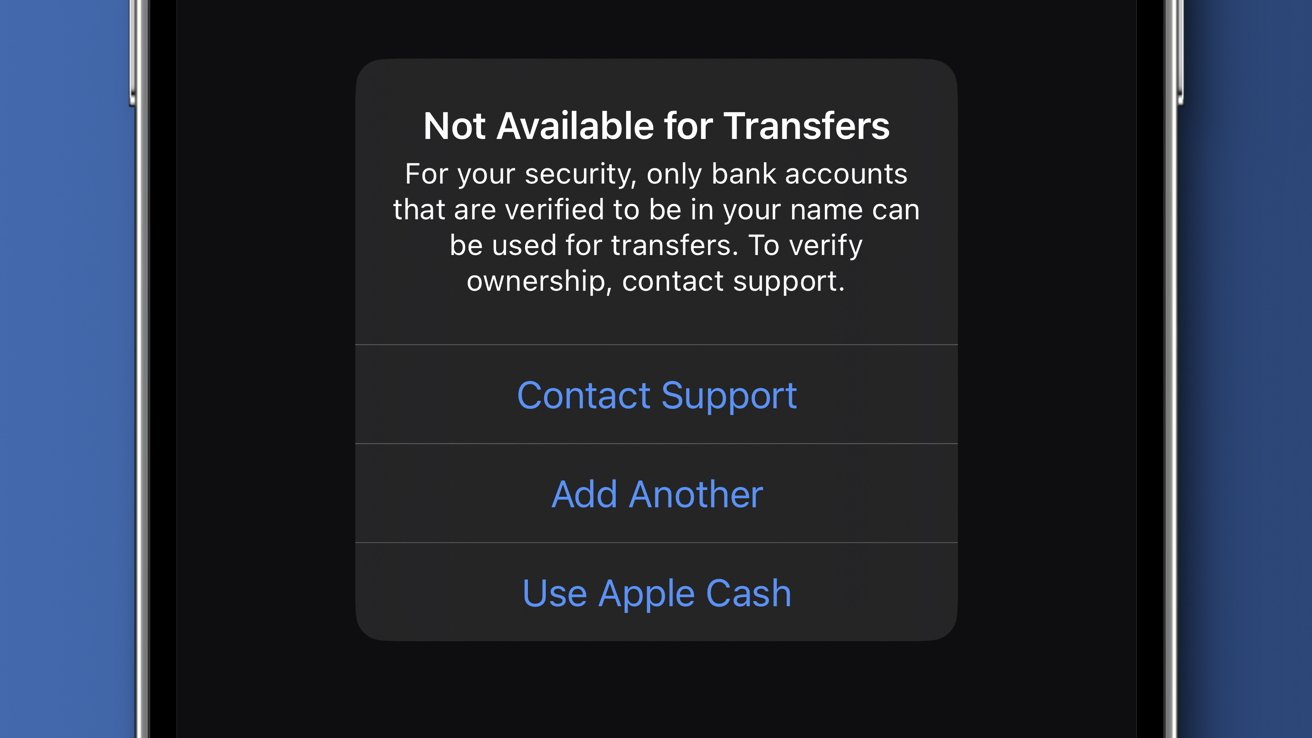 Until a call is made, a classic fund transfer using routing numbers will be required if you don't have a bank account that can directly interface with Apple's Savings account through Apple Wallet. Getting money out of the Savings account is also complicated without a compatible checking account — users will have to move the money to Apple Cash first, then to their bank.
Just call Apple at 1-877-255-5923 to get a representative to help verify your account. It can take about 15 minutes depending on hold times, and requires the user to answer only a few verifying questions. After that, your bank account should be able to directly interface with Apple Savings in Apple Wallet.
Apple Savings can't be used as a payment source for Apple Card. Funds must be moved to Apple Cash to pay the Apple Card balance.
One final limitation is that users can only interact with their Savings account through the Apple Wallet app on iPhone or the Settings app on iPad. There isn't a website or app for Windows, Android, or Mac users.
Comparing Apple Savings
We compared Apple Savings to other popular high-yield savings accounts and a normal account from Bank of America. The data shows Apple is competitive, for the most part, but the limitations we listed before should be considered.
| Bank | APY | Minimum Balance for APY | Minimum Balance to avoid fees | Monthy fee | Maximum balance |
| --- | --- | --- | --- | --- | --- |
| Apple | 4.15% | $0 | $0 | $0 | $250,000 |
| Marcus | 4.4% | $0 | $0 | $0 | $3 million |
| UFB | 5.25% | $0 | $0 | $0 | N/A |
| PNC | 4.65% | $1 | $0 | $0 | $5 million |
| SoFi | 4.6% | $0 | $0 | $0 | N/A |
| Vio Bank | 5.3% | $0 | $0 | $0 | $2.5 million |
| Barclays | 4.35% | $0 | $0 | $0 | N/A |
| Citizens | 4.5% | $0 | $0 | $0 | N/A |
| American Express | 4.3% | $0 | $0 | $0 | N/A |
| Bank of America | 0.01% | $100 | $500 | $8 | N/A |
Table data reflects information gathered in November 2023.
Goldman Sachs manages Apple's Savings offering. Users with issues will communicate with representatives via iMessage Business Chat.
Every other bank listed has physical locations, websites, apps, and other integrations that make interfacing simple. This is the most significant difference between Apple Savings and other high-yield savings accounts.
Just another finance push
Apple has shown a growing interest in being the center of customer finance. While many of its offerings are routed through other institutions, there are signs Apple wants to bring it in-house.
Apple Pay Cash is a Discover card furnished by Green Dot Bank, Apple Card and Savings are provided by Goldman Sachs, and Apple Pay Later is an in-house Apple solution. As Goldman Sachs pulls back from consumer banking, Apple might have to step up to manage the credit and savings accounts or find a new partner.
It isn't clear what the future of Apple finance looks like. Some expect Apple could become a full-on bank, checking accounts and all. However, the company will likely step up to that line without crossing it with more strategic partnerships.
After all, Apple is a tech company that just happens to dabble in entertainment, services, and finance. Apple Savings is just another part of that push.