BMW to deploy iPads and mimic Apple Genius program to serve customers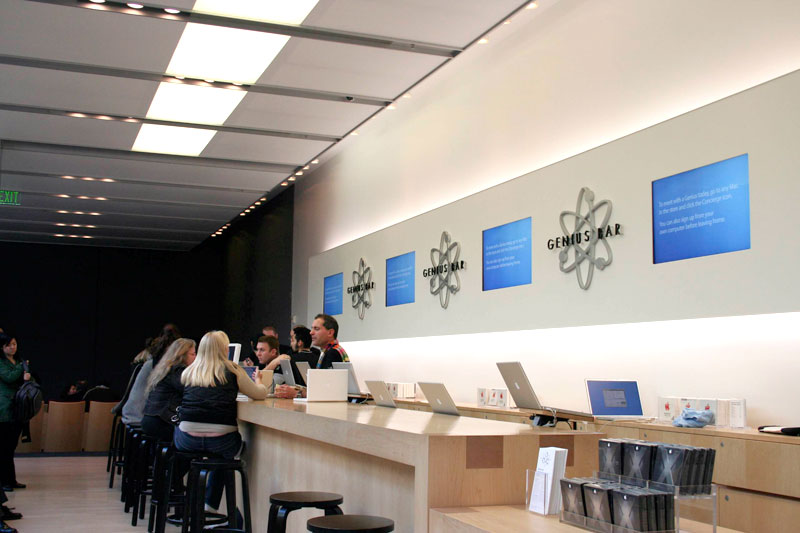 BMW next year will take a page from Apple's playbook, bringing in young, tech-savvy staffers to help answer customers' questions about vehicles on the showroom. The BMW Geniuses will even carry iPads.
The BMW Genius Everywhere program is set for a nationwide launch next year, according to Advertising Age. The program will put iPads into the hands of college students and other young employees, sending them to the show floor in order to do largely what the Geniuses in Apple retail stores do: answer questions and tell customers how to buy.
BMW's geniuses will not be salesmen, though. They will be tasked solely with responding to customers with pertinent information. In the event a customer wants to make a purchase, the Genius hands the customer over to a salesperson. Geniuses — who will likely wear a polo shirt reading "BMW Genius" — will be salaried employees, not paid on sales commissions.
BMW is targeting car-savvy college students to put on the showroom floor, but the company may also train people already working in their stores to be geniuses. The company is still working out details and guidelines, but it is expected that every BMW dealership will eventually staff at least one Genius.
BMW's program — and like programs at Cadillac and Lexus — serves as a testament to the success of the Genius element in Apple's retail model. While Apple is continually tweaking the particulars of its Genius Bar and other aspects of the Genius experience, the Geniuses are, overall, one of the more celebrated parts of the Apple Store.
In addition to technical training aimed at helping them resolve customer issues, Apple's Geniuses undergo "psychological training" to be able to read customer body language. They're also drilled in preferred phrasing when dealing with customers: saying an application "unexpectedly quits," but not saying it "crashes."