Apple buying small companies every other month but constantly evaluating larger acquisitions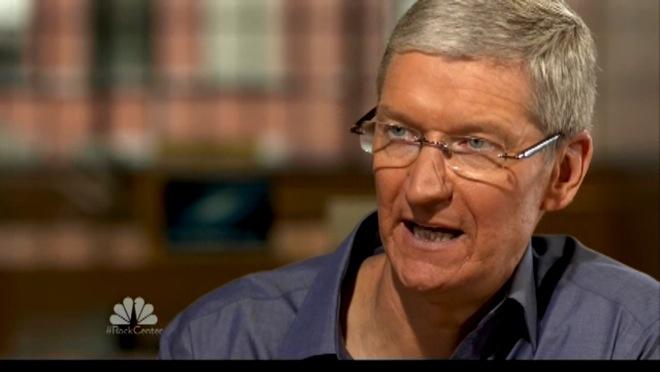 Speaking at Goldman Sachs' Technology and Internet Conference on Tuesday, Apple CEO Tim Cook pointed to the company's "deliberate, thoughtful" mantra as a reason it doesn't typically acquire large companies but admitted it's not opposed to such purchases if the right one comes along.
Instead, Cook noted how Apple has actively been acquiring smaller companies that it finds as a better fit.
"If you look at the past three years," Cook said, "we've averaged about an acquisition every other month. They're companies where they have really smart people and/or IP. Generally speaking, we've been in many cases taking something they're working on and move the skills to work on something else."
"This was an incredibly skilled group of guys, and they could supplement an incredible group of folks and they were working on PowerPC at the time. We didn't have an interest in that, so we moved the skills to work on our iPhone and other engines. We will do more of those."
As to large companies, Cook said the company's patient and deliberate approach to acquisitions typically precluded such purchases, despite Apple's cash holdings in excess of $125 billion.
"We have looked at large companies. In each case, it didn't pass our test. Will we look at more? I think so. But we're disciplined and thoughtful, and we don't feel a pressure to go out and acquire revenue. We want to make great products. If a large company could help us, then that would be of interest. But, again: Deliberate, thoughtful is our mantra."