President Obama mentions Apple's planned U.S. manufacturing in State of the Union address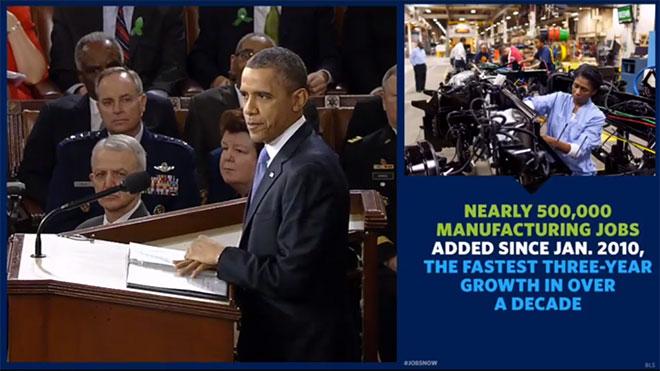 During President Barack Obama's State of the Union address on Tuesday, Apple CEO Tim Cook was in attendance when his company was mentioned as one of the country's leading corporations that plans to bring jobs back to America.
While Cook himself wasn't singled out during the President's speech, Apple was cited as a potential driver of job growth with its decision to restart manufacturing of certain Mac computers in the U.S.
Caterpillar is bringing jobs back from Japan. Ford is bringing jobs back from Mexico. And this year, Apple will start making Macs in America again.
In the address, President Obama gave an overview on how America is faring, saying the nation's economy is slowly recovering as it regains footing in the international market after a debilitating financial crisis. He also drove home the main points of his platform, lauding a balanced approach to deficit reduction with a focus on comprehensive bipartisan tax reform.
As for Cook (pictured above), 2013 is the second year in a row that a person with ties to Apple has been asked to accompany the First Lady to the important event. In 2012, Laurene Powell Jobs, widow of late Apple cofounder Steve Jobs, was in attendance as the President pointed to the tech guru's ingenuity as an example of America's best and brightest.