Samsung exec calls legal battle with Apple 'a loss' for innovation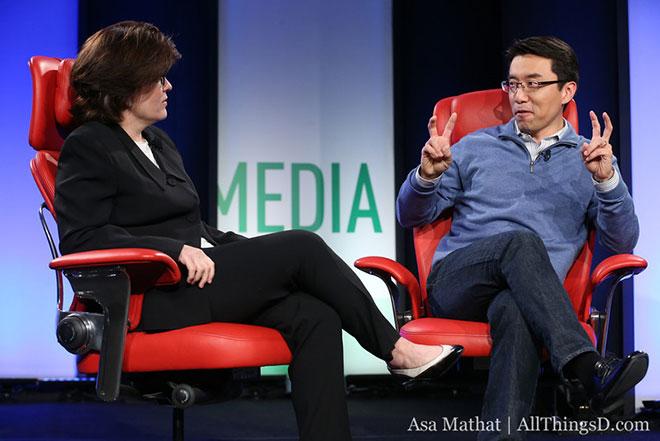 During a panel at the D: Dive Into Media conference on Monday, Samsung Executive Vice President David Eun outlined a bold initiative to drive innovative thinking at the intersection of hardware and software, and said the ongoing litigation with Apple is hurting such efforts as a whole.
While not a main talking point of the interview, Eun told All Things D's Kara Swisher that he saw the seemingly endless legal struggle as "a loss" for innovation in the fast-moving tech industry.
As noted by Engadget, Swisher asked Eun how he felt about Samsung's relationship with Apple, which quickly turned sour after a worldwide court battle broke out in April 2011 over Apple sued the Korean company for infringing on certain design and utility patents. Eun was cagey in his reply, offering little in the way of specifics, though he did note that the litigation was stagnating innovation.
The two companies have multiple cases still pending judgment, though the landmark Apple v. Samsung U.S. jury trial ended with a $1 billion ruling in favor of the Cupertino tech giant. The California case is currently slogging its way through the post-trial process.
It was revealed today that Apple CEO Tim Cook disagreed with late cofounder Steve Jobs' views on pursuing legal actions against Samsung.
Eun's remarks were part of a larger discussion of Samsung's push into Silicon Valley, a project dubbed the Open Innovation Center which the executive has been tasked to lead.
"We're doubling down on software innovation, particularly software that will enhance our products," he said. "We're focusing on investing in early stage companies and developing partnerships with them that can help us enhance the user experience of our customers."
Samsung's initiative has an accelerator branch that grants small startup teams access to the firm's plans, an M&A team to scout up-and-coming talent, a venture arm to make small investments in the "next big things" and a partnerships team for all other startups, including those that don't want to be bound to the company.
Currently, the innovation centers are housed in temporary locations in Silicon Valley and New York City. Permanent facilities are slated to pop up in Palo Alto and New York's Chelsea neighborhood this June.