Rumored HTC handset looks even more like an iPhone 5 in leaked photo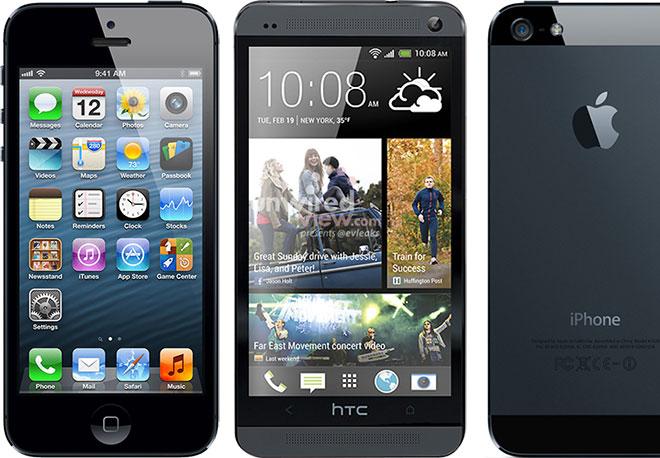 A photo of what is thought to be the next-generation HTC One handset was purportedly leaked to the Web on Friday, showing the smartphone clad in a "slate and black" colorway similar to Apple's iPhone 5.
Codenamed "M7," the rumored handset is slated to launch in Europe and North America next week and takes a number of design cues from Apple's most recent iPhone, including chamfered edges, top and bottom screen "borders," and now what appears to be a black anodized frame.
First spotted by Unwired View, the leaked image yields no additional clues as to the design of the HTC device. A similar photo of the same phone, this time in silver, was seen earlier this month and was thought to be an image meant for members of the press.
As for the device's internal hardware, speculation points to a 4.7-inch full HD display and Qualcomm's 1.7GHz quad-core Snapdragon processor.
Other rumors have pegged the M7 as being HTC's successor to the HTC One, and note a launch will likely take place on Feb. 19. Pricing is expected to be in line with current models, starting at $200 for the 32GB version and moving to $300 for the 64GB iteration.