Burglar breaks $100K custom glass door with rocks at Boulder Apple Store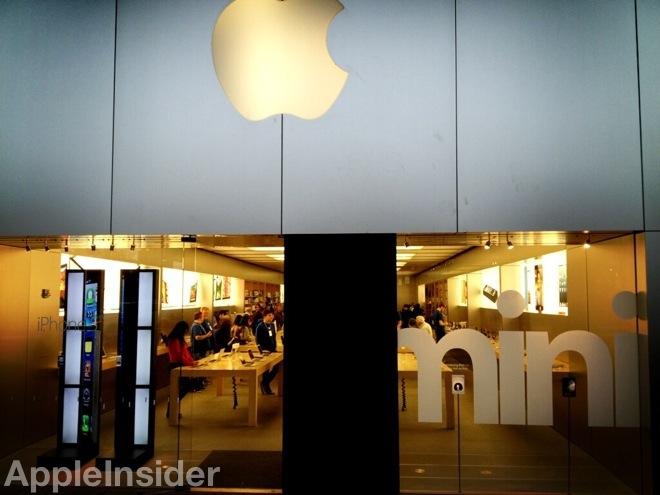 The damage caused to the glass door in the burglary of a Boulder, Colo., Apple Store was more costly than the goods that were actually stolen.
Three rocks were thrown through the custom-made glass door, which cost nearly $100,000, according to Denver's ABC 7 News. By breaking the glass door, the hooded burglar was able to get away with nearly $64,000 in merchandise, making the damage caused even more costly than the theft.

Apple's Boulder store after the recent break-in. Photo courtesy of AppleInsider reader Neal Rogers.
Among the items stolen from the Boulder location were MacBooks, iPads and iPhones. Some of the MacBook Pros stolen are priced at over $2,000.
It's expected that the goods will be sold on the black market, but if Apple can track down the stolen products, Colorado law gives the original owner the right to take back the products, even if the owner did not know the goods were stolen at the time of purchase.
"Smash and grabs" at Apple's retail stores have become something of a trend in recent years, as thieves target the locations for their popular products. In one of the more extreme cases, a burglar crashed into the glass front of a California Apple Store with a BMW X5, causing $600,000 in damage.