Apple wins design rights to MacBook Pro with Retina display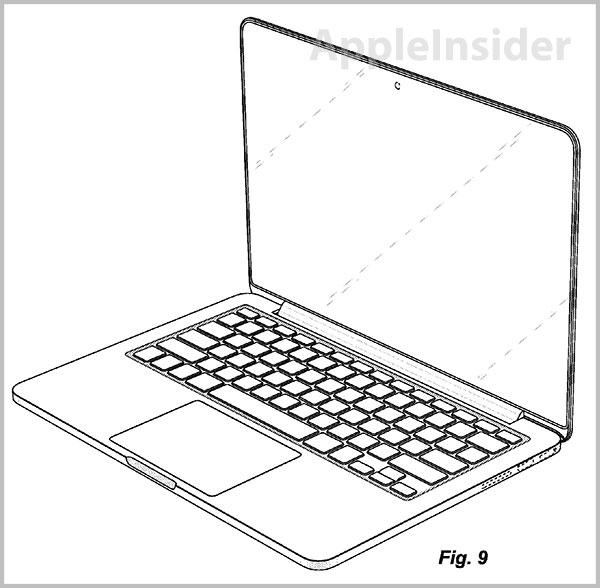 AppleInsider may earn an affiliate commission on purchases made through links on our site.
Apple on Tuesday was awarded two design patents, one for the MacBook Pro with Retina display and another separate patent for the laptop's cooling vents.
The U.S. Patent and Trademark Office published Apple's D676,438 for the overall look and design of the MacBook Pro with Retina display that launched in June of 2012. Among the inventors named are Apple Senior Vice President of Industrial Design Jonathan Ive and longtime designer Christopher Stringer.
Apple first launched the 15-inch version of its Retina MacBook Pro with a totally redesigned chassis that measured only 0.71-inches thick. The laptop's main draw is the display, which boasts a resolution of 2,880-by-1,800 pixels, equating to a dense 220 pixels per inch. Unlike MacBook Pros that came before it, the Retina model eschewed the optical drive in favor of having a thin-and-light profile.
As for Apple's vent patent, the D676,437 property was filed for on the same day as the Retina MacBook Pro's D'438 document, and credits many of the same inventors with its design.
When the laptop was unveiled, Ive said that instead of compromising the structural rigidity of the machine's chassis, the unique vent design actually added strong support beams to the structure.
The vent's design accompanies a property Apple previously won for the Retina MacBook Pro's asymmetric fans, which help to keep the device quiet while under heavy work loads.