Audible brings audiobooks to Apple's iPad with first tablet-optimized app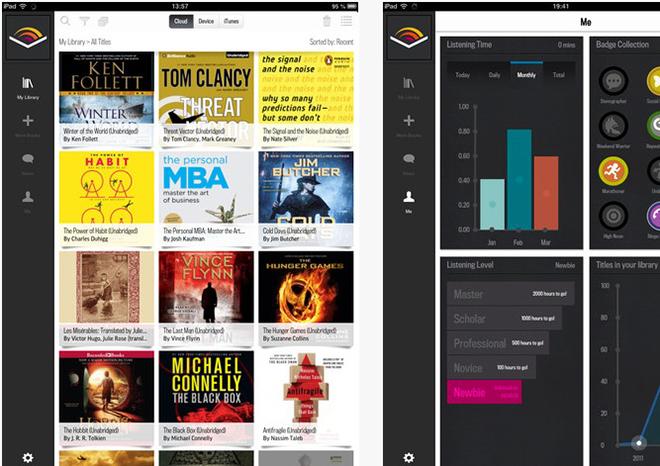 Audible on Wednesday announced changes to its official application on Apple's iOS platform, redesigning it for iPhone and rolling out a tablet-optimized layout for iPad owners.
The new iPad interface, according to Audible, leverages established design patterns, as well as some unique to Audible, in order to bring a more user-friendly tablet experience for tablet owners. More than 20 percent of Audible's customers, according to the Amazon-owned audiobook provider, already use Audible's iPhone app on the iPad.
The newly designed tablet app relies on a grid-view library layout. That layout relies heavily on audiobooks' cover art, allowing users to peruse titles based just on their covers. It also provides access to assorted library management functions.
Audible's iPhone update also redesign's the look of the service's app, bringing it into alignment with the new iPad app. Audible says it results in "a more streamlined, intuitive, and engaging listening experience."
Users of the iPhone app can now sign in using an existing Amazon account. They also have access to additional library filtering features, allowing them to mark titles as finished and have them not display in library view. The update also allows users to download the first 50MB of an audiobook over cellular networks.
Those interested can also try Audible free for 30 days and get a free audiobook that's yours to keep through the company's ongoing special promotion, available to AppleInsider readers.