Amazon rolls out Cloud Player app update, brings iPad compatibility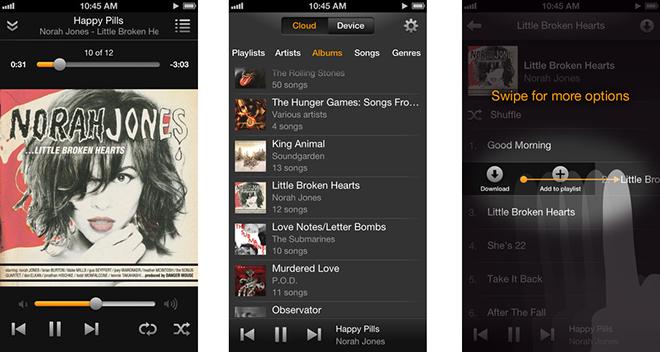 Amazon on Wednesday released an updated version of its Amazon Cloud Player app for iOS, with an updated look and new compatibility with Apple's iPad.
The app allows users to stream music they've bought from Amazon in the past, as well as to buy new music through Amazon's storefront. Users can also download music for offline listening, as well as stream music through Bluetooth to an in-house system or car system.
Version 2.0 brings a new, optimized interface for iPad users. Users downloading the app on an iPhone or iPod will see a tweaked interface in order to take advantage of the app's new look. The app also adds a setting for managing cache size.
The new version of Amazon Cloud Player is available in English, French, German, Italian, Japanese, and Spanish. The 11.6MB download is available at the iTunes App Store, and requires an iPhone, iPod touch, or iPad running iOS 5.0 or higher.