Apple's versatile magnetic stand concept could securely hold an iPad upside down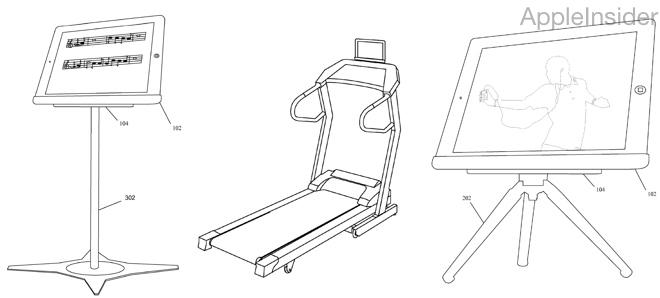 Apple has shown interest in building a magnetic iPad stand that would allow the device to be securely mounted in any fashion, including upside down in a moving car.
The concept was revealed in a new patent application published by the U.S. Patent and Trademark Office this week, entitled "Magnetic Stand for Tablet Device." Discovered by AppleInsider, the filing describes a cupped stand that would use magnets to "rigidly hold a portion of the tablet device in place."Apple views its magnetic iPad stand as a versatile accessory that could be mounted anywhere
Illustrations that accompany the filing show a socket that one side of the iPad could be slid into. This stand would include strong magnets that would be able to latch on to the device and securely hold it in place.
In one example, the iPad is held in a versatile tripod with short legs, something that could be used for watching footage or even filming with the device's rear camera. In another concept, the magnetic slot sits atop a music stand, easily displaying notes for a musician to read.
Another real-world concept portrays include a mount atop a treadmill, which would allow a user to temporarily secure their iPad in place for watching content while exercising.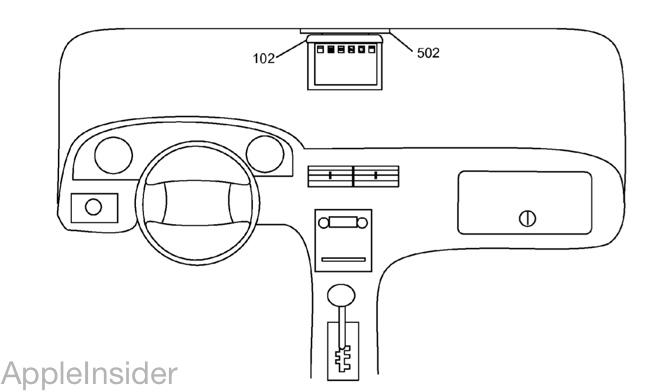 In an example that shows the strength of Apple's proposed magnets, an iPad is hung from the roof of a car, allowing for easy viewing by all passengers of the vehicle. The magnets in the stand would be strong enough to securely hold the iPad in place.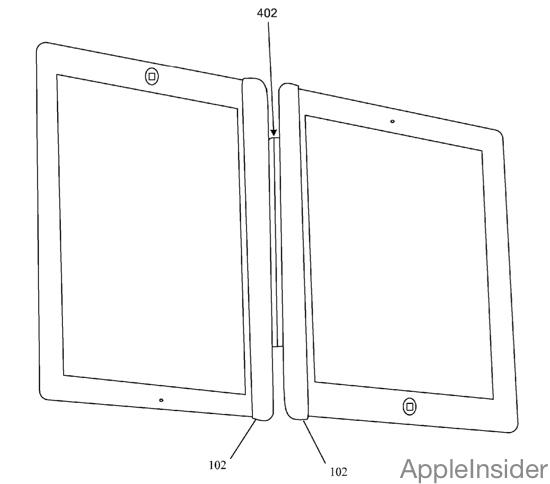 Another example shows two iPads connected to one another with Apple's magnetic stand, creating a hinge between the two devices. In this fashion, the iPads could be used similar to Microsoft's Courier concept, which used two tablet screens to create a book-style device.
The proposed invention, made public this week, was first filed with the USPTO in August of 2011. The invention is credited to Matthew D. Rohrbach.